*This post may contain affiliate links. As an Amazon Associate we earn from qualifying purchases.
When a brand's marketing strategy is established, sales promotion campaigns are often developed to create awareness and motivate people to take an action.
Brand image is paramount; finding a balance between image and promotional execution is the challenge. While you always want to be in tune with the brand's essence, creative promotions often test the boundaries between brand image and sales promotion to reach new customer segments.
Sales Promotion is often considered as a technique that devalues a brand because discounts reduce price point. If done properly, sales promotion techniques can actually improve a brand's value and increase revenues.
Here are examples of sales promotion campaigns I have been associated with that began with the brand's marketing strategy to drive sales promotion creativity.
[amazon fields="B00VRSVN78″ value="thumb" image_size="large" image_align="center"]
[amazon fields="B00VRSVN78″ value="button"]
Sampling to New Customer Segments
A Hispanic marketing campaign, using a promotional mix of product sampling, public relations and corporate sponsorship was developed for a major corporation's frozen novelty product.
At the forefront of cultural marketing, the premise being tested was that communities support brands that support them. Integrated promotional campaigns were created for the diverse Hispanic cultures within top US markets.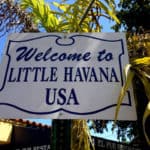 In Miami FL, the identified corporate sponsorship was funding a park and playground in the Little Havana neighborhood. Press Releases were sent out about the project and the local media vigorously covered the support from a major corporation, positioning the brand with a type of hero status.
An ice cream truck was commissioned with the product's branding and tagline, in the local dialect for product sampling.  Frozen novelty samples were distributed at day camps and in targeted neighborhoods.
Free Standing Insert (FSI) coupon campaigns and in-store promotions were coordinated to coincide with the sampling period and press coverage.
Sales of the product went up over 300% in the Miami market (and not just within the Hispanic community).
The proof is in the pudding (pop). Overlaying promotional techniques and making an emotional connection with the community contributed greatly to campaign success.
A Sweepstakes Revitalizes a Brand
A mature coffee brand was approaching its 50th anniversary. The brand was known for its quality image, robust flavor and a coffee scoop included with every package. To revitalize the brand, new packaging options were being introduced along with brand extensions.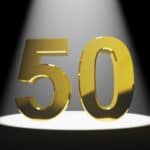 Taking advantage of the golden anniversary opportunity, the famous in-pack coffee scoops were produced in a gold color and select scoops featured prizes, including a fifty-thousand dollar grand prize.
Adapting the in-pack prize technique for an upscale coffee brand was unique for the category.  Taking advantage of the free scoop, which was already part of the production process, made it cost-effective.
In additional to the sweepstakes, the integrated marketing plan included promotional ads, promotional packaging, point-of sale displays, take-one pads and trade incentives.
Sales increased during the promotional period and the maturing brand was revitalized as it was introduced to a new generation of coffee drinkers. This campaign used a unique product attribute to create new found gold. Better marketing a millionaire's money can't buy.
[amazon fields="1780675666″ value="thumb" image_size="large" image_align="center"]
[amazon fields="1780675666″ value="button"]
Special Event to Create Awareness
The distilled beverage or hard liquor category has limited media options in the past. Many brands successfully used sponsorships and events to create awareness and a unique brand association.
An upscale whiskey producer set out to revitalize their brand among a younger market. Originally created to celebrate a visit by British Royalty, the 75th anniversary of the royal visit and product's original product launch was approaching.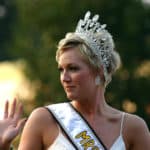 Never passing on an opportunity to use a milestone as a re-positioning opportunity, a media spectacle/event was devised.
Actors playing a Prince and Princess arrived in top 10 US markets in an elaborately royal horse drawn carriage, complete with Coachmen and royal fanfare.
Press Releases and publicists  hyped events.Trendy clubs in each city were the brand's partners to welcome the royal couple.
Upon arrival product sampling, point-of-sale and entertainment was coordinated to move the brand into the current century. The event was captured by the local news media, breaking the media barriers typically faced by the category.
With forethought and careful coordination of special event planning, public relations and sales promotion, your brand may also be crowned as King.
Launching A New B2B Customer Segment
Many industries segment their business-to-business marketing programs into three, or more, segments of customers. Categories are often identified as Small Business Accounts, Mid-Sized or Mid-Market Accounts, and Large Corporate Accounts.  
Large corporations are generally global companies with huge revenues, Mid-Size and Small business are often defined by the target audience they represent to the sales team.
The rental car organization I had worked with successfully defined small business as companies with less than one hundred employees. When the marketing team analyzed the small business segment, we identified a missed opportunity. Specifically, niche companies with less than twenty employees that traveled often to make sales calls.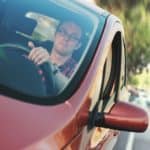 Past experience with targeting accounts this small indicated that the Return-on-Investment (ROI) wasn't coming in positive using mass marketing techniques.
As marketing moved to a more sophisticated data model, potential small business customers with 4 to 19 employees, that had a sales team that traveled frequently, were identified.
A test, and eventual launch, was developed using direct channels and sales promotional offers to attract new customers. The highly-targeted direct channel message offered the small business:
a discount code

an unrestricted free rental day coupon for product trial

enrolment into the rental car company preferred renter program

airline or hotel partner loyalty programs bonus points for customers pulled form various industry partner database files.
The new segment generated fifty-million dollars on incremental revenue for the organization within one year.
With established brand recognition, and the support of database partners, sales promotion offers proved very effective. Value-added offers captured attention, built a new segment and created a base of highly profitable customers that had been missed for years.
[amazon fields="1285073045″ value="thumb" image_size="large" image_align="center"]
[amazon fields="1285073045″ value="button"]