*This post may contain affiliate links. As an Amazon Associate we earn from qualifying purchases.
Sales promotion is a very effective tool for getting consumers to change their buying behavior to buy now or to buy more frequently.  I am a regular shopper at one major department store. Why? Because I am a part of their loyalty program. While I didn't sign up for a formal program, I am rewarded with discount options every time I shop. This past year they changed their program. They offer those of us who shop frequently (or maybe too much) more benefits and savings because of our loyalty.
[amazon fields="0844233668″ value="thumb" image_size="large" image_align="center"]
[amazon fields="0844233668″ value="button"]
Discounts =Effective Sales Promotion Tool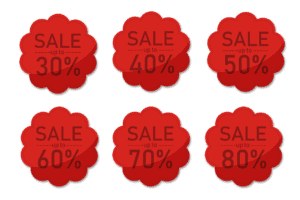 I have to admit, the additional discounts do encourage me to shop there first and now even more frequently
This program was effective for me because I don't have to "do" anything. They track my purchases and provide me with extra discounts based on my on-going purchasing behavior. They event provide me with actual cash rewards to be used on purchases. This is a perfect example of a combination of loyalty building and a successful discount sales promotion too.
Effective promotional tools can make or break a company's marketing efforts. In addition to it bringing in more customers and increasing loyalty you need to ensure that it's also increasing the company's bottom line profitability. Too often companies overlook the fact that they need to make a profit on every sale, even those that are discounted. While you may have a "loss leader" product once in a while, you can't expect to be in business for the long run if you give everyone a discount on every purchase.
My last trip to this same retailer was a good combination of cash rewards, discounts and me purchasing at full cost. Sometimes the limited quantity, "always this price" merchandise encourages purchases. And it did for me this trip.
Provide Extra Value or Incentive
In my mind that is what a consumer-oriented sales promotion is supposed to do. Provide an extra value or incentive to encourage increased sales from existing customers and to attract new ones. My mother was in town recently and she went shopping with me. She doesn't have this store in her area. After our shopping adventure and all the savings, she now says we have to go each time she is in town.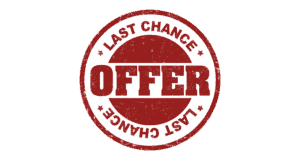 This particular retailer is also very good at in-store promotions. One of the reasons that I was attracted to the merchandise in the first place was the sign that indicated today only "take an additional 20% off" (which I could combine with my special discount).  As you can see, I like to think I'm getting a great deal! And I did.
There are many types of marketing promotions that attract your customers to buy more now and at the same time help to expand your customer base.
Some top promotion tools include:
Free Samples or Trial – Most every food store offers free samples. I mean really, do you buy a car without a test drive? The same holds true with new or different food or beverages. Have you ever been in a Costco store on a Saturday afternoon? There are literally at least two tasting stations on every aisle!

People will definitely buy something new if the risk is gone. If they've tasted it and like it they will more than likely buy. My local grocery store (actually I have 3 nearby and they all do this) have wine tastings on Saturday afternoon. While I try to avoid them, some days you just have to stop for a tasting! Andy when I do, I usually buy a bottle or two. Impulse purchase for sure, but they took the risk away. I knew I would like the bottle when I got it home.
Of course, it's the same with many other consumer items, think perfume counters. How often do they try to "spritz" you or hand you a scented card as you walk by? They want you to experience the scent so you will be encouraged to purchase.
And what about a free trial. I just joined a new workout gym after trying it for free for a couple of workouts. I doubt I would have joined without the free trial.
If you have an opportunity to offer your customers a free trial or a free sample of one of your products, your sales will increase. Just make sure you have chosen one of your quality items and your stock is good.
[amazon fields="B0051XX936″ value="thumb" image_size="large" image_align="center"]
[amazon fields="B0051XX936″ value="button"]
Extras Encourage People to Buy Now
Gift with Purchase – This is a great form of sales promotion that increases trial of new products. You buy shampoo and you receive a sample of a new conditioner. Or you buy a pizza and they send along their new breadstick or dessert. Depending on what you sell I am sure you can come up with something that would encourage people to buy to get the gift.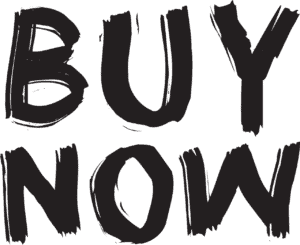 I just purchased make-up. Now I knew I was close to being out of certain items, but the free gift did get me to buy sooner rather than later (and it's not a brand that is exclusive to that store so who knows, I may have popped in somewhere else if I ran out).
I'm actually looking at printers right now and I have come across a few different offers. In addition to a good price on the printer, one retailer is offering a free case of paper another is offering a free ink cartridge. I'm going for the ink cartridge!
Look at what you can offer. I am sure there is something that would work well together and ultimately increase your sales on both!
BOGO – Buy One Get One Free – A few years ago I mentioned I had gotten a BOGO to a friend of mine from out of town. He had never heard of it. Didn't know what I was talking about. Now, BOGO's are everywhere and very popular. Why? Because they work.
You see them at the grocery store every day. You see them at many retail stores and online. It's really a 50% discount and depending on your mark-up it can be an effective sales promotion tool. One thing is for sure, most consumers feel they are getting good value with a BOGO.
Online and Traditional Coupons Work Together
Coupons –Coupons are still one of the most popular forms of consumer oriented promotion tools. Why? Because they work. Today, I think they may work even more because you can go online and search for a "good" coupon even while you are at the store! Consumers want to feel like they are getting a deal so a coupon helps that thought process. And if you have a customer in a store and you have online coupons (or also in the newspaper) and your competitor doesn't – who do you think will get the sale?
Just be careful not to "over" discount so that your customers always expect your merchandise to be discounted. If that happens, then that becomes the new price. But if done correctly, coupons can be a very effective means of drawing in your existing customers and creating new customers that will buy now.
Buying Now Is Key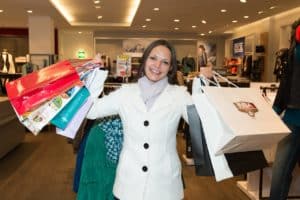 The key reason for utilizing sales promotion is to encourage buying now rather than later. So, the promotion needs to be designed to show this is a limited time offer so the pressure is on to make a buying decision now rather than waiting.
Premium Promotions – A premium is just that – something more. The price remains the same but you get more product – 10% more detergent, dog food or beverage for example. This is still a discount but packaged differently so your customer doesn't necessarily think of it as a lower price per item for the long term.
You Don't have to Say Discount
Rebates – This is another way to not "discount" your product. A rebate is paid as a way of reducing the cost to the customer after the item has already been paid for. It can be an "instant" rebate taken at check-out or you can require the customer to take extra steps. The most typical is to have the customer mail the rebate request in with the receipt or barcode and receive a check or a prepaid card for the amount of the rebate. If you are requiring a mailed in rebate we recommend that you also ask a couple of key questions on their buying behavior so you can add their preferences to your database. If they are sending in, you have the perfect opportunity to increase your intelligence about them.
This type of sales promotion incentive is particularly popular within the electronics and technology product fields. I just bought a sound bar for my TV, it had a $30 rebate taken at check-out. It's the reason I bought that particular one.
Cause- Related Marketing Promotions – Another way to grow sales is by giving back and showing that your company is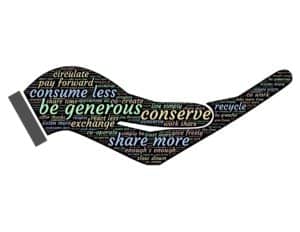 socially responsible. As the Millennial population grows this will become and even more important part of your sales promotions strategy. This segment of the population is very interested in how you give back. One of the most popular is a percentage or dollar given for every dollar spent on your products or services. It is best to align your business with a charity or organization's cause that is close to your heart.
I have a number of clients that have a very philanthropic approach to business. It makes me want to work with them even more. One has a huge effort to give back to children's education. They give a percentage of every sale to help the schools in their area provide lunches in the summer (did you know that many in many low income areas, school lunch is their primary meal every day – in summer they don't eat much if not provided) as well as other needed supplies.
This form of promotion may not provide a discount to the person buying, but many times if a person has the option to help someone with their purchase, they will.
In-Store Promotions – An in-store promotion is best when used in conjunction with your traditional and online advertising programs (as most sales promotions are). You can invite your customers into try a new service, receive a free gift, a special partnership with a complimentary business nearby, even a reduced price or rate for coming by. A perfect example is a spa – come in for a manicure and they have a special to include a pedicure for a special price. That particular promotion wins me over every time.
Online Promotions – To continue to take sales from brick and mortar retail stores, one of the most popular online promotions is to offer Free Shipping. Many times you have to have a minimum purchase which also encourages you to buy a little more. Depending on your products size and weight, this can be a very effective offer. If you are at a brick and mortar location you take your merchandise with you at no cost! I admit I was an early customer of Chewy.com for this very reason. I have two large dogs and their 40 lb bag of dog food is a pain to carry into the house. Now, it's delivered to my door every few weeks for free (along with treats and other dog necessities).
These are just a few examples of how you can encourage your customers to buy more now. Hopefully they will inspire you and help you to develop sales promotions tailored to your needs. The sky really is the limit if you put your thinking cap on!
[amazon fields="B00VRSVN78″ value="thumb" image_size="large" image_align="center"]
[amazon fields="B00VRSVN78″ value="button"]