*This post may contain affiliate links. As an Amazon Associate we earn from qualifying purchases.
As a marketing professional I've always wanted to "prove" that the programs recommended were not only reaching the right target but converting those individuals reached into actual sales. Unfortunately, proving that is not as easy as it may seem on the surface. At first, many will call upon the standard ROI (Return on Investment) Formula.
(Return – Investment)/Investment
That results in a percentage, so you simply multiply your result by 100. But the ROI calculation can be deceiving when looking at a marketing campaign where there are many variables that can be contributing to the cost and profit of the program.
It can be pretty straight forward if you simply look the program elements. For example we did a direct mail offer that cost $50,000 to produce and was mailed to 500 recipients, we received an 8% response or 40 inquiries and converted 50% of those into sales for a total of $10,000,000 in increased revenue. They were very pleased with the results, their best of any campaign that year.
Is ROI Difficult With Multiple Branding Initiatives?
Unfortunately, most marketing programs are much more complex with multiple levels of branding initiatives and sales messages being broadcast across many mediums. How do you know which one worked or was it that exact combination that made the program successful?
The return on investment calculator as indicated above is an excellent tool. So, how to calculate ROI effectively so you can properly evaluate the most profitable message?
First, it is important to understand how your marketing investment is adding to the bottom line. As many a marketing executive saw during the recent recession, marketing budgets were slashed because they were seen as an expense, not an investment. Understanding the best mix for your return on investment will show that the marketing initiatives are well thought out and provide revenue to the company's bottom line and are not just a "feel good" expense.
Marketing Investment Not Expense
Before you begin to develop your own ROI calculation you will need to understand what you want to measure as your return. Do you just want to see an overall increase in total revenue for your company generated by the campaign? Or do you want to see your overall gross profit (the revenue achieved less the cost of goods delivered)? Or are you interested in the net profit you will generate (the gross profit minus all your expenses associated with the campaign)?
Next, you will want to determine which investments or expenses you need to be including in your calculation. The campaign is more than just the advertising media purchased or coupons printed, what about the creative costs, technical expenses (especially for some of the more sophisticated social media campaigns today), management time and of course the time spent by your sales staff to close the deal (this is particularly difficult to calculate if the sales cycle is very long). To account for those types of expenses many companies calculate an additional overhead and/or incremental expense line item to be included for all programs.
And of course, if you have an overlying branding campaign being run simultaneously with your promotion, you may want to determine the percentage of those expenses (investment) to include in the equation.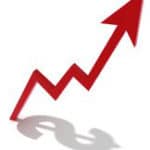 Let's revise our previous example to include a percentage of the branding campaign and some overhead expenses. $50,000 to produce and mail to 500 recipients, plus $10,000 for branding and $2500 for overhead with an 8% response or 40 inquiries and converted 50% of those into sales for a total of $10,000,000 in increased revenue. The question becomes, would you have seen that $10,000,000 in revenue without the $50,000 investment. Our history with this audience indicated they would not have.
Remember the impact of your marketing investment always changes as the economy, your prospects and even your products change. So as a marketing professional or business owner you should always be honing the formula to make sure that you are maximizing the return on your investment.