*This post may contain affiliate links. As an Amazon Associate we earn from qualifying purchases.
Everyone loves a giveaway because everyone loves getting something for free. And a tried and true marketing technique that is being used more and more is a sweepstakes. The proliferation of social media has made sweepstakes much easier to manage and to get the attention of a much larger audience. Sweepstakes are popular because they can help increase your conversions, build databases and help keep your responsive consumers more engaged. And in this do it yourself, find out how to on google world many businesses are setting up DIY sweepstakes and contests.
This past football season, Fantasy Football took off in a big way. I don't know about where you live, but we had TV ads running constantly about getting into a league. One of my cousins was in one and said It made watching football even more fun because he was interested in all the teams because he had guys from so many teams on his fantasy football team. But was it a sweepstakes, a contest or just plain gambling?
Are Fantasy Football Pools a DIY Sweepstakes?
Some states have said it could be a considered a sweepstakes because it was a game of chance and/or gambling and have been attempting to shut them down. Of course, those running the leagues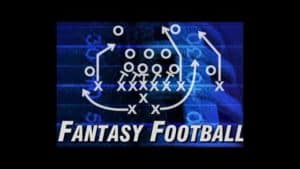 say no, it's a contest – there is some skill involved in choosing your team. No matter which it ultimately is determined Fantasy Football is, the engagement was huge and proved that if you develop the right sweepstakes content you can be a big winner.
Now, these types of "pools" have been around for a very long time. Haven't you ever entered into an office pool for the SuperBowl?
However, you need to be careful how you design your sweepstakes. For instance, there is one unfortunate man in New Jersey  named John Bovery, who was arrested for illegal gambling (and other offenses) when his football pools went global and started making big bucks. Check out his story. It started out innocently enough and he still wonders why he is the only one being punished if they are all illegal. It's been in the courts for more than 5 years and has basically ruined his life and is currently scheduled for trial in April 2016 unless more delays occur.
But that's a different legal blog for sure.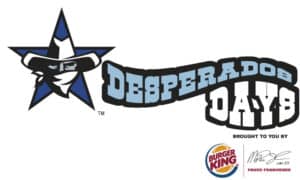 I bring all this up because  when you are tying in with sports as part of your sweepstakes is could be a big deal. You see them all the time, it can be an easier way to connect with your audience. You are counting on a possible common interest to get them to engage with you. That's what all great promotions are attempting to do. Engage your target audience.
Take for instance the upcoming NCAA March Madness, if you are going to create your own sweepstakes around that theme or using something with the teams, you need to make sure it is truly a game of chance and can't be construed as a game of skill or gambling. If not, the police could come knocking on your door.
No matter what your "hook" you need to make sure you understand and comply with all the sweepstakes laws in your region. Only after you've doted all those "I's" and crossed all those "t's" of what is necessary then you can really get down to business in creating your sweepstakes (we recommend this step as your initial step because why spend all your time trying to develop that great sweepstakes if you can't do it in your area).
First step is to determine your objectives. What do you want to accomplish? Many times this step is treated very lightly and it shouldn't be. You need to have a clear understanding of why you are going to run a sweepstakes. Is it to increase the visitors to your website, introduce a new product, generate referrals, collect new leads or followers. There are truly so many great reasons why and a sweepstakes can work well for any of these.
Everybody Love Free but Sweepstakes Prize Should Make Sense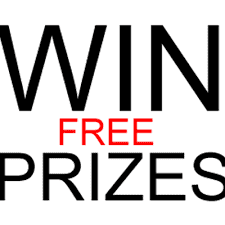 Secondly you need to determine what it is that you are going to give away and does it make sense for what you are asking for in the sweepstakes. If you are going after a particular target audience make sure it makes sense. I was discussing sweepstakes with my father recently and he indicated that many are very tech oriented (and granted he probably wasn't the target audience, but it's something to keep in mind) offering free wifi or free apps – none of which he was interested in.  So just because it might really appeal to you it is best to imagine what your audience would really prefer. And the prize should really be enticing – new kitchen upgrade for example could be good for food product, appliance manufacturer, home improvement retailer, architects, designers, and more. Think outside your comfort zone.
Next, you should determine how long you want to run the sweepstakes. Many feel the ideal duration is 21-28 days. 1-2 weeks is too short for the word to really get out and if it's longer than a month people may put off entering feel they have plenty of time.
As we started this discussion with football and sports it brings us back to the idea to associate your sweepstakes with an event. It doesn't have to be a sports event it could be a Spring sweepstakes or one associated with an odd holiday like Napping Day (great idea for Mattress companies!) or  No Pants Day (any clothing retailer could have fun with that one). Just think what might make a fun hook for your sweepstakes content to take on that would resonant with the audience you are trying to reach.
Automation Is Probably Required for Success
Then finally, you need to set up your do it yourself sweepstakes. You've got your objectives, you got your prize, you've got your hook and the timing now you need to determine the delivery mechanism. Are you going all social media? Are you going to hand out entries at your business? Are you going to run some advertisements? A combination? Again, it will depend on your audience and your budget. Of course, social can be a very inexpensive venue to launch, we just recommend that you may want to make sure parts are automated.
And, don't forget the follow up. When you have a winner be sure to announce on all your social media channels. If you've gathered contact data with all your entries (and I certainly hope so) then send a follow up note thanking for the entry and make them another offer (discount if they purchase now as a thank you for instance).
Then finally, you want to evaluate your sweepstakes. What worked, what could be improved and how you want to change it for the next time.