*This post may contain affiliate links. As an Amazon Associate we earn from qualifying purchases.
Changing Behaviors and Attitudes
Sales promotions' goal is to bring about a desired behavior from the consumer. While the marketing strategy is your overall plan, the sales promotional tactics used to accomplish your customer retention strategy should motivate consumers to take notice and make a purchase.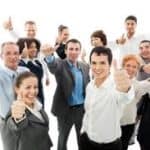 The ideal situation is that you create such a strong brand that customers flock to your product and pay full price. Apple, for example, has built a great brand with an attitude. Frenzied customers line-up to buy Apple products, at full price, when a new product is launched. The user/customer experiences, the illusion of scarcity at product launch, and the brands message of innovation are some reasons for the brands success.
On our way to developing that highly sought after, one of a kind product or brand, we may have to nudge prospective customers to take notice and/or incentivize them to make a purchase. This is where customer retention strategies help build your business.
When developing a sales promotional tactic, remember that it should reinforce the brand message. While a sales promotion offer may need to stand alone to stand out, it should compliment other aspects of the brand message.
The Difference between Customer Retention and Loyalty
Customer Retention is a process developed by a company that creates value for a customer to encourage them to return. It is not necessarily a discounted price promotion.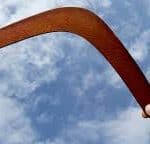 What is customer retention? Simply put, it is keeping possession of your customers through building value.
To preserve customers, a type of brand education needs to be communicated. Value in the form of the usefulness of your product, the convenience of your locations, or other benefits are part of a retention strategy.
Value, in the form of discounts, may also be a part of your customer retention strategy. However, continual discounts may have long-term negative effects on profits, so they should be used in conjunction with other tactics.
Customer Loyalty comes from the heart and mind of the customer. Their preference for a specific brand and their resistance to competitive offers is what defines loyal customers.
Loyalty is behavioral instead of transactional. The Apple brand, for example, has accomplished this through building a brand culture and attracting a loyal brand community.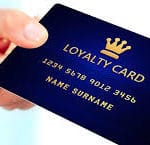 Loyalty programs may use sales promotional offers to reward customer loyalty, and to engage customers. The objective here is to encourage customer behavior and establish purchase habits.
Customer Loyalty incentives may be in the form of coupons, frequent flyer miles or points toward a reward. Other offers such as unique customer experiences or V.I. P. status are also positive behavior modification techniques that increase purchase habits.
4 Promotional Strategies To Retain Customers
1. Sweepstakes
Sweepstakes are used to create attention, get your message read and break through the clutter of promotional messages.
The objective is to astonish and delight the viewer. The ability to instantly create an experience in the mind of the reader is a great way to create brand value.
The sweepstakes theme and prize structure are great ways to educate consumers about your brand's value.
The Nissan Rogue brand partnered with the launch or the Star Wars Rouge One movie release. The Rouge One: A Star Wars Story – Nissan's Ultimate Access Sweepstakes was the promotional theme.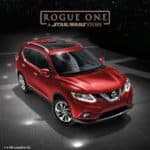 By capturing the attention of the cross- generational Star Wars franchise fan base, the company was able to use the sameness of product names to bring attention to their sleek design and unique product features.
Nissan took the concept further by launching a 2017 Nissan Rouge One Star Wars Limited Edition SUV. With only 5,000 available they created a illusion of scarcity. The carmaker boasts that the limited edition vehicle is  '"the closest you'll ever get to the cockpit of a starfighter"…pretty exciting stuff for Star Wars fans and Nissan customers.
Customers of Nissan and Star Wars are educated about the value of Nissan Rouge, through this unique sweepstakes and limited edition product tie-in.
Breaking through the clutter, exceeding competitive offers and delighting customers were some of the tactical objectives achieved through this fun and entertaining campaign
2. Coupons
Discount coupons are a great way to drive traffic and encourage repeat purchases. According to RetailMeNot, 96% of consumers use coupons, so there is a willing and ready audience for your value-added offer.
From a marketer's perspective, it is a balancing act between attracting consumers to your store or site and giving the store away. This is where the overall marketing strategy creates the direction.
When you have attracted a new customer with a coupon offer, how do you retain them? More coupons may be the answer, however using other tactics that create value in the mind of the customer should be integrated into your customer retention strategy.
Offering coupons during off peak sales periods, getting consumers to stock-up for the season and using loss leader strategies are all integral to coupon tactics that achieve marketing goals.
3. Contests
Contests connects the consumer with your brand. The action of having to do something engages the consumer as they participate and compete. The consumer, as a contest participant, can actually experience a product innovation or unique feature.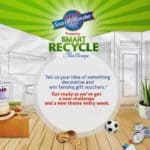 Using social media a unique meme, defined as something that is copied and spread among Internet users, can be a part of the competition. This builds social recognition and esteem among participants, while encouraging friends and family to vote and/or share the image, video, or whatever the contest entry is to win the contest.
What a great way to educate the world about the value you bring and to retain customers and build your customer base
4. Point-of-Sale Displays
Point-of-Sale displays in store or online attract attention and increase sales.
Online retargeting your customers with display sales promotional offers is among one of the most successful customer retention strategies.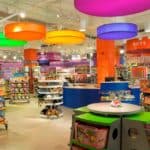 In store Point-of-Sale displays increase sales in excess of 20%, without offering a price deal. These attention grabbing, impulse purchase driving techniques are great for creating value and attracting repeat customers.
It is estimated that 74% of all purchase decisions are made in store. Once customers see that you have great offers throughout your store, site or in your retargeting effort, they are motivated to return.
Customer satisfaction is a measure of : "was the customer not disappointed with their purchase experience". Customer satisfaction surveys may ask for a lot of input, however the question that really matters is' would you recommend us to a friend or family member'. This question gets to the heart of the relationship, and leads to creating customer loyalty.
Retention and Loyalty are different. As marketers we need to do both to bring customers back for more and lead to ultimately create a raving fan base.
Using these 4 customer retention tactics provides a wide spectrum of value based benefits to build customer retention and creating  customer satisfaction. Take these steps in creating value, in many forms, as you move to establishing a customer loyalty culture.