*This post may contain affiliate links. As an Amazon Associate we earn from qualifying purchases.
When I started my business more than 20 years ago, I immediately became active in the community. I needed to be known and respected so that I could grow my business through referrals. It was my own small word of mouth strategy.
Now, with the proliferation of social media marketing, word of mouth has become an even more important element of the marketing mix. No longer do you rely just on paid advertising to tell your story or your own grassroots community involvement efforts. You literally can have millions talking about you and your business if you do it right.
There are many reasons why marketing by word of mouth makes so much sense today. You have so many channels of communication that you can tap into.
Word of Mouth Advertising Effective Promotion Tool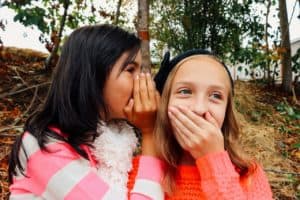 So, what is word of mouth advertising? It's truly considered one of the most effective forms of promotion as you are receiving oral or written validation from a satisfied customer of their interaction with you and your business.
However, a plan is needed because your customers aren't necessarily just going to talk about you and your business just because you exist. You need to give them a reason. One of the keys to this is great customer service which leads to great customer appreciation. Happy customers or fans have more reasons to talk about you and your services.
Of course, the other side is true as well. Word of mouth and especially the social media aspect of word of mouth allows your unhappy customers to provide negative comments. Another reason to make sure your employees are well trained and you are providing quality products! Just think about all the negative word of mouth advertising that United Airlines received after their disastrous response to physically dragging a passenger off their plane. That was certainly a perfect example of the wrong kind of viral word of mouth marketing.
Give a Reason to Talk About You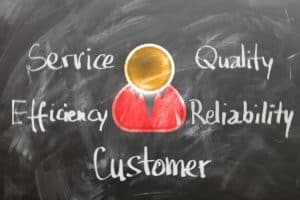 Obviously, you don't want to be giving your customers and prospects a negative reason to be talking about you. So you may want to give them some positive reasons, for example:
1.  Stay in touch with your customers on a regular basis and perhaps give them something that they will use in the long term. This past holiday season we produced a custom shaped holiday seed card for a large local client. They sent 35000 of the cards to their customers and the community. The card talked about growing in the community and asked them to plant the card. Of course, not everyone did, but many planted and watched the sage grow. And of course, people talked about it because in most cases it was sitting on their desk for a couple of months.
Send a gift of appreciation but keep in mind who else it may reach. Is the gift you are sending "shareable"? A perfect shareable gift is food. There are so many food options available (even healthy ones) and it gets people talking about the company that sent it to them. Now, this is a smaller audience, but not always. We produced a custom shaped chocolate (it truly was unique) for a client to send to the media to introduce a new cruise experience. It wasn't really all that shareable in size but one of the writers, not only wrote an article about the chocolate but also the experience it was introducing. Talk about great word of mouth marketing!
We all have causes we believe in and support. Another positive reinforcement is being a sponsor or being very involved in a local cause and of course, telling your customers about it. Think about how many times you've purchased something and they tell you $1.00 is being donated to a cause. Or as one local jewelry store does, they host an evening for a charity on a quarterly basis. For that evening 20% of the proceeds goes to the charity. Not only do they invite their customers, but the charity invites people to the event as well. Think about the win-win situation this is. Both sides get to broaden their reach of people that know about them. And, all are posting on social media! It is a great use of word of mouth association.
Reviews Matter
So why is word of mouth marketing and advertising important for your business?  Local Consumer Review Survey had these results from a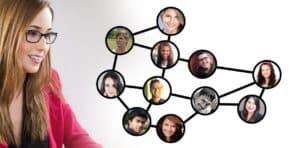 2016 research survey:
Positive reviews make 74% of consumers trust a local business more
Before forming an opinion of a business, 90% of consumers will read less than 10 reviews
84% of people trust online reviews as much as personal recommendations
As you can see word of mouth either in person or online is having a tremendous impact on the buying decision of your target audience. That's why it's so important that if you aren't leading the conversation you are at least part of the conversation and having a say in what people are saying about you.
Respond to Negative Word of Mouth
When I look at reviews online (and I do now before I buy anything) I am always disappointed when a customer has written a negative comment that isn't responded to by the company. Is there strategy to ignore it and it will go away? What happened to the customer is always right or trying to right a wrong?
I had a client recently that made numerous changes and missed critical deadlines to make a project happen on time. And yet, we tried to make miracles happen and of course something went wrong.  To be honest, I was afraid I had lost this new client (it was only our third project). But instead I got a thank you note. It was very gracious and admitted that they had some challenges but the last line made me smile. "Most importantly," she wrote "if something went wrong, you corrected it immediately and I want you to know that that makes a huge difference to us when doing business with someone."
So, don't let the possible negativity just stay out there without comment and learn to steer the conversation in a manner that works for your business. Remember, customer service is key for all businesses and word of mouth marketing must be a part of your strategy that is managed well.