*This post may contain affiliate links. As an Amazon Associate we earn from qualifying purchases.
Corporate rewards and gifts are an effective means to reach your target clients, prospects as well as coworkers with a memorable item that reinforces your message and is useful.
Obviously a lot of corporate rewards and gifts are given at the end of the year either as a holiday "thank you" for your business or a "job well done" for the employee. But why wait until then? You can stand out by giving a corporate gift at other times of the year. Maybe you remember the first order of a customer and want to commemorate it with a branded promotional item. Or it could be any holiday – July 4th celebration if it makes sense or it could be that you give corporate gifts on a quarterly basis.
What makes this form of "advertising" so effective is that many times the recipient doesn't see it as "advertising" they see it as an actual gift.
So how do you make yours more memorable?
Corporate Rewards Can Look Like a Gift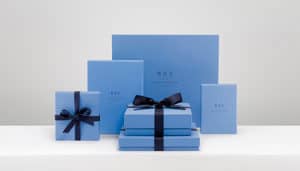 First, I recommend you actually make it look like a gift or a reward. Package the item in a gift box or gift bag and maybe tied with a nice ribbon (all of which can be logo'd). There are quite a lot of packaging options available that will make your gift stand out and be memorable. Who doesn't love opening up a surprise gift versus receiving a logo'd pen without any fanfare?
Second, I suggest you make the reason for the gift memorable. When was the last time you sent a gift as a thank you for referring a new prospect? I know when I have gotten that type of "thank you" I remember them again and again. And as a result I want to continue to refer to them because I realize they truly do appreciate it.
Third, I recommend keeping an eye in the media for special mentions of your prospects and clients. Did they just receive an award or recognition, did they just land a new contract, did your specific contact hit a company milestone or get a promotion? If so, send them a gift of congratulations. I have a client that follows this quite closely. We produce a few different items (leather journal book, stainless travel tumbler and a Bluetooth speaker are her gifts this year) at different price points so she can pick and choose for the client. We've produced logo'd gift bags and ribbon (and tissue  – all complimentary, not overwhelming) so that the items can be "gifted" appropriately and sent out (or delivered) on a timely basis.
As a matter of fact, she did this recently for the 6 finalists for a prestigious award with a note of congratulations. She did not know all six finalists at the time, but she does now! She followed up to make sure they had received it and got in the door for a new business presentation.
Promotional Gift Ideas
Finally, make the promotional gift ideas memorable. There are literally over a million promotional products (of course many are redundant) so there has to be something that would work for you to make you memorable. I've said it many times before – quality is key. What suits your business?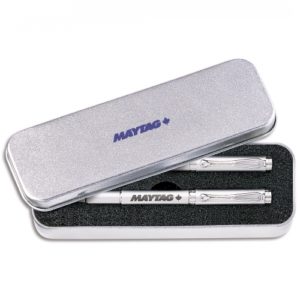 Some top gift items today are:
Ballpoint & Roller Ball Pen Set
Journal with Pen
Custom designed items – USB's, Picture Frames, Crystal Paperweights (really they are nice)
Noise reducing headphones for the travelling client
Bluetooth Speakers
PowerBanks (clients love that they can charge their devices on the go)
Umbrella
Wine Sets (just make sure it's allowed)
As you can see, it's easy to make your corporate rewards and gifts memorable and when you do I can pretty much guarantee you will get results!