*This post may contain affiliate links. As an Amazon Associate we earn from qualifying purchases.
Everything is Not Black & White This Year
Doorbusters may kick off the frenzy on black Friday 2016. however other opportunities are rampant to make your retail sales numbers this holiday season.
Black Friday had gotten bigger and bigger until it reached it's tipping point. After extending the Black Friday sales event to Thanksgiving Day, there was some consumer push back.
In 2016, Black Friday  actually may not be the biggest day of the season, according to RetailNext, – the company that tracks retail shopping patterns. Their prediction is that Friday, December 23rd will be the biggest shopping day of the season, with Super Saturday, December 17th coming in second.
ShopperTrak, the company that helps retailers understand when and why customers come to their doors shared the relevant numbers. Last year Black Friday sales fell, decreasing 12% or $10.2 billion, according to their study.
Consumer push back, online sales events, and the opportunity to grab deeper discounts as the holidays approach are some of the reasons for the shift.
The Best Days Are Yet Ahead
The best advice I received when I was starting out was that "marketing is not one event, but everything you do to attract customers and motivate a purchase."
Turns out there are multiple opportunities to hit your sales numbers throughout the 2016 holiday shopping season.
Thanks to the great work done by the team at RetaiNext, here is their prediction for the busiest sales days of the 2016 holiday season:
Top 10 Biggest Shopping Days (Sales)
Friday, December 23
Super Saturday, December 17
Black Friday, November 25
Thursday, December 22
Wednesday, December 21
Sunday, December 18
Saturday, December 24
Saturday, December 10
Friday, December 16
Saturday, December 3
RetailNext also has a separate list for most Shopper Visits. Here Super Saturday, December 17th makes the top of the list, with Black Friday falling to number two.
While people may enjoy going for the doorbuster event or getting out to shop around, there is some tire kicking going down.
What Sells On Black Friday
Electronics, Gaming Systems, Home Appliances and Doorbusters are the hot items consumers are looking for according to nerdwallet.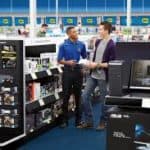 As the holidays approach items like toys, Christmas decorations and clothing go on sale to rid the shelves of merchandise.
If you are not in the business of selling big ticket electronics or appliances, all is not lost. The frenzy at the start of the shopping season draws people in.
With more time on their hands over the long weekend, many Americans are searching the web and interacting with social media. This gives you the opportunity to place ads on Facebook and other online outlets to attract attention to your "special deals". Black Friday coupons, discounts and doorbusters will get attention from your loyal followers, and they may be passed on to their social networks.
If you have a customer list it's a great opportunity to send them "exclusive" black Friday deals, or coupons.
Sales Promotion To Motivate Holiday Purchases
Sweepstakes, Contests and Giveaways
Hosting a sweepstakes, contest or giveaway is always a great way to gain attention for your Black Friday ads, and throughout the shopping season. Capture the spirit of the season of giving by tying in a charitable cause.  A cause related campaign, that hits home with your demographic, is a great way to rise above your competition, too.
For example with every purchase a donation can be made to an organization with a cause related to your brand.
An attention getting sweepstakes offering e a trip, a shopping spree, or something smaller draws customers in. The objective is to relate the promotion to your brand in a creative way and  to reach the consumer on an emotional level.
Promoting  your cause related event in traditional advertising, signage  and point-of-sale is good strategy. Using social media as part of your marketing mix, or as a stand alone marketing channel has added benefits. Always give your customers a way to share their good deed on social media. It gives your customers a way to flaunt their feel-good purchase, and the campaign may grow organically when consumers share the word.
With time running out, social media is an effective way to reach the masses quickly.
Point-of-Sale Displays
Point-of-Sale has been know to increase sales by 20% or more, without reducing the items price. In a retail environment POS is a science, capturing consumers attention as they flow thru the store.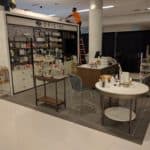 Reviewing the top items consumers buy as the holiday grows near can give you a strategy for changing merchandise being displayed on the listed top sales days.
Setting up Kiosks within your store, or in a nearby location, is a unique idea. A Kiosk is a free standing unit that draws people in, focuses them on a product and motivates them to purchase.
Capturing the customer depends on signage, integrating the product with your kiosk' design, and using techniques such as sampling or demonstrations to draw people in.
It is no secret that the food tasting units in the big box stores have been known to increase sales significantly for the featured product. This strategy can make for a surprising shopping experience, as it focuses the customer on a gift they gotta' get this year.
Packaging Increases Buying Impulses
With time running out, customers want to make quick purchases and feel good about the deal.
According to an abstract form the Journal of Psychology and Marketing 'the appeal of product packaging has the potential to trigger impulse buying, even for consumers who have no intention of making a purchase" .
Buying a ready-wrapped package for a busy shopper saves time and makes them look and feel good.
When I worked in New York City I would specifically shop in stores that offered free ribbons wrapped around exquisite boxes to save time. People were always impressed,  as the present showed off a noted retail brand's logo on the box, and the ribbon was festive.
In these cost cutting times it may be hard to afford this technique. However, if you can figure out a cost-effective way to get this done, and promote it as a point-of-difference, you could close more deals as time runs out for hectic shoppers.
If you are a small business, or a big retailer, consider the top holiday sales days list and plan your advertising, merchandising, sales promotion and inventory management carefully. Black Friday is no longer the make or brake day it had been. You have 10 big sales days during the season. Make the most of them, and have fun!