*This post may contain affiliate links. As an Amazon Associate we earn from qualifying purchases.
A joint promotion for a cause has been proven to gain significant momentum when a nonprofit and a corporation team up to change the world.
Successful nonprofit organizations have changed their paradigms as they realize that cause related marketing is not considered charitable giving by a corporate partner. Corporations consider it as marketing that is budgeted, measured and evaluated, like any other promotional offer.
We see joint promotion examples everywhere. When you use a credit card, purchase a consumer product or participate in a shopping experience chances are you have supported a cause. Maybe that cause influenced your purchase. It certainly added to the brands value over competitive products, at least for the short-term purchase action.
Pass The Joint Promotion Compatibility Test
I have been on every side of the cause related marketing equation in brand management, marketing agency account management and a consultant for nonprofits. On the surface of a negotiation the underlying belief is that a proposed joint promotion feels right and can make a difference. The cold, hard reality is that primary objective for a corporate partner is IMAGE.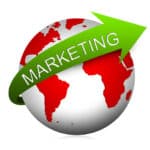 For a joint promotion to be successful the relationship must define, enhance or repair a corporation's brand image. Image building is only the starting point. An integrated strategy that combines the cause related joint promotion with both the corporate and nonprofit partner's branding messages, delivers on all levels.
Like any relationship, if the basic attraction exists, compatibility is a process that you negotiate as you go along. Be flexible, be creative, have a willingness to work together. Nether party should bend on its core principles. A mutual respect for each other's beliefs is a good place to start.
How to make A Cause Related Match
To be proactive in finding a partner, nonprofits have to become strategists. With a vision of creating joint promotion partners the strategic process needs to be completed.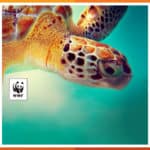 An external assessment that takes a hard look at the image your nonprofit projects needs to be undertaken. If negative reviews, articles or feedbacks about your nonprofit organization exist address them first. Not all causes are right for all people, and some very important social issues will have push-back by those who may disagree. If you can clean up your image among those who support you, it is a good first step.
An internal review also needs to be done. Cause related strategy development and sales is a full time effort. Do you have the staff and the expertise to develop, uncover and collaborate with a corporate marketing team? A nonprofits strength and limitations also need to be uncovered using a SWAT analysis, Once you identify your best strengths, you are ready to actively seek out a joint promotion partner.
Types of Joint Promotion Alliances
When you consider 'what is a joint promotion' consider there are essentially three types of alliances:
Transaction Based Promotions
Joint Issue Promotions
Licensing
Transaction Based Promotions
The most popular type of cause marketing campaign is when a corporation donates a predetermined amount of cash, food or product based on sales revenues. Often there is a preset limit that the nonprofit may achieve.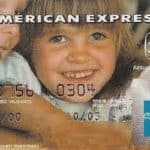 Early adaptors of this strategy were credit card companies. Ever looking to increase share of wallet, corporations like American Express wanted customers to choose their card over a competitors. This marketing need caused AMEX and others to team up with worthy causes to gain exposure, brand recognition and increased transactions.
One example is the AMEX, Share Our Strength/No Kid Left Hungry campaign. From November through December of 2009 AMEX raised $600,000 from restaurant transactions during their 'Great American Dine Out'. The integrated marketing strategy went down to the restaurant retail level, driving AMEX customers to participating restaurants.
Joint Issue Promotions
Joint Issue promotion partners are where nonprofits and corporations team up to address a social issue through advertising, sales promotion and distributing products and promotional material. The goal is to raise funds for the cause and money may never pass between the nonprofit and the corporation.
Macy's is famous for their great retail presence, the Thanksgiving Day Parade and being featured in the Christmas Classic, Miracle on 34th Street. They tied this all together with the 'Believe' Campaign, inspired by the New York Sun's famous "Yes, Virginia, there is a Santa Clause" editorial.
To enhance this image strategy they invited everybody and anybody to come into their stores and drop of letters to Santa. For this effort Macy's made a donation to the Make-A-Wish foundation for each letter dropped off.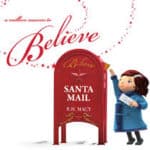 They made a believer out of me. Since 2003 Macy's has donated more than $90 million to the Make-A-Wish Foundation through this and many other focused projects.
There are endless opportunities to promote the joint promotion through telling the stories of the families they have supported. We are so accustomed to looking for the special deal while shopping for the holidays. This type of integrated joint promotional campaign is a great way to drive customer traffic into retail locations and maybe enjoy the experience a little more.
Licensing
Licensing the name or the logo of a nonprofit for a fee has been popular for years. As corporations and nonprofits develop strategies to enhance their image, this feature has become very effective.
A current example is a licensing agreement between the World Wildlife Foundation (WWF) and Royal Caribbean Cruises Ltd (RCL).
Have you noticed how much competition there is in the cruise industry? Royal Caribbean has focused on their commitment to protecting the world's oceans to set themselves apart from the pack.
To enhance this image building brand strategy RCL has licensed the WWF logo. Together RCL and WWF created a 5-year partnership that includes a $5 million contribution to WWF to support WWF's global ocean conservation work.
RCL has also launched a business strategy in conjunction with the licensing agreement, that will cut greenhouse gas emissions, responsibility source wild-caught seafood, create destination stewardship programs, and many other initiatives.
RCL has always been known for their luxury and service, now they are making it known that they are also responsible global citizens by putting forward a strategy that will transform their company, customers and the world. The arrangement is a great way to rise above the competition, with a cause related joint promotion that hits home with prospective customers.