*This post may contain affiliate links. As an Amazon Associate we earn from qualifying purchases.
Knowing how to promote a successful kiosk can get you a piece of the specialty retail industry, which generates an amazing $12 billion annually.
I once heard Martha Stewart speak on a talk show appearance about how she got her start selling pies at a bake sale. After failing the first day by undercutting her price, she made her pies the most expensive at the event the second day and put up a big sign advertising the high price.  The pies sold out!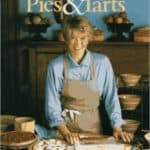 Apparently, when people saw she had the lowest price they assumed that the pies were lower quality. Knowing she had a high-quality product, she was successful at capturing consumer perception as the higher-priced brand.
Martha Stewart built an empire by establishing a brand image around a multitude of quality products. You probably didn't know that when she began selling pies, Ms. Stewart was a former fashion model and a graduate of Barnard, a prestigious college for woman in New York City. The combination of her demeanor, the perception created with signage and her quality product worked together to launch a business entrepreneur. This is the basis for kiosks that work.
Types of Kiosks
When asked, "what is a kiosk" the relevant answer is a freestanding unit that draws people and in and motivates people to take an action. An ATM Machine, a retail kiosk. The jc penny kiosk for employee interactions and even the Pop Up "Loos" in London are all kiosks that inspire different actions.
To define kiosk let's start with the basics. The term was first used to describe a column like structure that notices or ads were posted on. The term has been expanded in the last century to a small structure having one or more open sides, used as a retail store, an interactive computer terminal or a demonstration booth space.
Like the Martha Stewart example, early retail carts and kiosks were often short-term sales events with products made and sold by small-time entrepreneurs. Today the Specialty Retail Report (SRR) tracks the success principles of carts, kiosks and in-line stores. According to Sharon Loeff, Specialty Retail Consultant "A kiosk has traditionally been a unit made up of separate fixtures that are specific to retail use. Historically kiosks have been worked from the interior…designs have evolved into open walk-through configurations."
Top Sales Promotion Techniques
A short-term or long-term retail kiosk is a business that requires you to think through a marketing plan focused on your target market, and how to promote your product directly to that market. The nature of a freestanding kiosk is that it is wide-open to the constant flow of potential customers. Like any real estate, location is one of the the keys to success. There is no mystery why kiosks offering merchandise focused on woman's accessories do best when they are near the top woman's clothing store.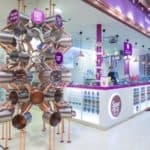 Capturing the flow of prospects is often dependent on signage, integrating your product with kiosk design and using a sales promotional technique that draws people in; such as sampling and demonstrations.
When people are on a mission to get to a store, or other destination, most don't like to be accosted and given a sales pitch. However, many people enjoy watching an interesting demonstration or receiving a sample. Being a dude, I am often drawn in by the aroma of cooking and the lure of a tasty treat. I am most vulnerable during the holiday shopping season, when I have a need to find a unique gift and I am open to the power of suggestion. Even I am guilty of being mesmerized toward the sensory magnet of a kiosk demo and motivated to purchase.
Millennials Changing Kiosk Dynamics
Millennials have become the largest demographic segment in the US, with their number reaching 75.4 million and growing.  They shop differently. Noting these differences is something to consider when planning or running a kiosk sales business.
Millennials Love Experiences
The current joke is that if an event isn't posted on Facebook, it never happened. Experiencing new things and sharing them is important. Josh Dykstra of Fast Company wrote: "Today, a product or service is powerful because of how it connects people to something, or someone else. It has impact because we can do something worthwhile with it, tell others about it, or have it say something about us."  
The takeaway is that the products you sell should be "experiential" and/or the venue you sell them in should create an experience.
Millennials Are Tech Savvy
Here two things are important to consider.
Integrating technology into a kiosk, such as touch-screens or smart mirrors enhance the experience.

Having the ability to connect with mobile devices will increase sales as more millennials are using their phones as a handheld wallet.
When stimulating impulse buying behavior the key phrase is "seeing is buying". Kiosks located on the open aisle of a mall have an advantage over retail stores as everyone that passes views a kiosk.
Using an experiential activity to draw customers in is powerful. This is done by eliciting a response using sensory, affective/emotional thinking, intellectually/imaginative and behaviorally/interactive activities.
If you are an entrepreneur starting out with a lemonade stand or a multi-mall retail kiosk business, focus on your target market and your ideal location. Motivate people to action with an integrated product/kiosk design. Alluring signage and involving prospects in an activity where they can interact with the product and see themselves using it in their daily routine creates an experience that leads to a unplanned purchase.