*This post may contain affiliate links. As an Amazon Associate we earn from qualifying purchases.
Businesses launch coupon strategies to create increased demand for their products or services, while staying focused on revenue objectives.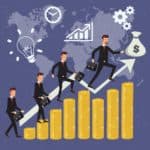 Before you consider a coupon discount, understanding the perceived consumer value of your product is important.
Depending on your products competitive set, your loyalty strategy and where you are within the product life cycle, coupon strategies can be a win/win proposition for your customer and your bottom line.
Remember Brand Value Comes First
When devising a marketing plan always focus on building Brand Value. If you try to compete by offering frequent coupon discounts, it may lesson the value of your brand in the mind of the customer.
Ideally, the uniqueness of your product or service and the customer experience is what should attract and retain customers.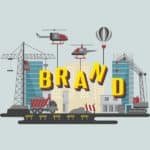 Apple, Ferrari, and Louis Vuitton are examples of brands that don't offer discounts. They believe their product and customer experience to be superior and in-demand among their target audience. These brands continually work on exceeding expectations when creating product and the related marketing message.
This positioning is often difficult to hold on to in our fast past, ever-changing world. Although Apple may not offer direct discounts, the company has been known to work with retailers to offer a retailer gift card with purchase, or other value-added offers. These sales promotion offers are not directly from Apple to the consumer. In-effect the trade promotion has the same result on consumer sales.
Not couponing directly to the consumer, but having the retailer offer a cash incentive, is in-effect a 'coupon strategy'. The organization determined their positioning and effectively competed while maintaining their brand value standards.
Before delving into coupon marketing strategies, here's a look at the state of the industry from the big picture perspective.
[amazon fields="0615525172″ value="thumb" image_size="large" image_align="center"]
[amazon fields="0615525172″ value="button"]
Understanding Coupon Distribution
Coupon distribution exploded during the economic downturns of the seventies. This boom period for coupon distribution coincided with the widespread launch of newspaper Free Standing Inserts (FSI).
Forty-years later the FSI is still the most popular way to distribute coupons. FSI coupons  account for approximately eighty-eight percent of the three hundred and twenty billion coupons distributed in the US.
As expected, FSI coupon distribution is declining as new distribution channels are being embraced by the consumer.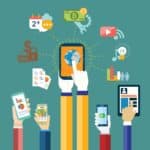 Mobile, Load-to-card, and on-demand coupons such as Promo Codes, make up a smaller distribution percentage, however their redemption rates are significantly higher. According to Inmar Inc., the company that trends coupon usage and is the source for this data, 'digital coupons are creating a 10X  impact on redemption activity.'
One Inmar study indicated the average redemption rates for coupon distribution channels are as follows: FSI – 0.34%, Digital/Mobile – 6.7%, Load-to-card – 5.82%, Print-at-home – 12%. Other sources have similar contrast in numbers, with even higher rates of return for the direct to consumer categories.
With a greater ability to target customers and track results, mobile strategies are gradually becoming and important part of the coupon marketing mix.
A technology shift is slowly happening as consumers become more adept using mobile devices. Understanding your customer psychographics will help you determine cost-effective channels to distribute coupons and increase your ROI.
Establish Coupon Campaign Metrics
Before launching any coupon campaign always establish a tracking mechanism. Tracking by campaign and media channel provides valuable test market data about the media channel, and the amount of discounts needed to motivate customer segments to action.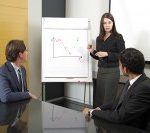 Using coupon codes or tracking mechanisms for each media channel will identify the channels that perform best, based on customer response and offer.
Tracking may be a simple in-house operation or it may be set up with the coupon clearinghouse.
Always have the tracking discussion with your marketing team and resolve to never issue a coupon without a tracking mechanism. Your coupon strategy motto: If you can't measure it, you can't manage it.
[amazon fields="B00CFB3SK6″ value="thumb" image_size="large" image_align="center"]
[amazon fields="B00CFB3SK6″ value="button"]
Use Coupons to Combat Brand Switching
You worked hard to produce a superior product and you invested in your marketing strategy, resulting in tremendous sales success. Now you are faced with me too competitors that launch similar, lower-priced products to steal everything you have worked so hard to establish.This is known as brand switching.
You can do nothing, and slowly fade away. You can lower your price to their level, and lower your products value and potentially start a price war.  A smarter strategy may be to launch a promotional technique, such as coupon strategies.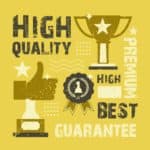 Offering loyal customers a discount coupon to maintain their business or launching coupon marketing campaigns to select new market segments re-energizes your marketing. More importantly, this strategy maintains your price point, while fending off competitors.
I worked for a rental car company that catered to the business customer. Our research indicated that our customers were very loyal when renting for business. However these same loyal customers went to competitors, that catered to the leisure segment, when they went on a vacation or weekend getaway.
This situation was the perfect opportunity to offer coupons to a huge captive business customer market.
Since our fleet was experiencing low utilization rates on weekends, we looked at many factors to determine a price-value equation that would keep our business customers renting with us for their weekend rentals.
A combination of a coupon discount, offering high-end business services for leisure rentals and providing partner loyalty program points proved successful.We extended brand loyalty for both business and leisure rentals.
This strategy significantly increased revenues from a fixed fleet of vehicles that were being underutilized due to brand switching.
Coupons Reward Loyal Customers
It costs five to ten times more to acquire a new customer that to retain an existing customer. Staying in touch with customers creates a fan base to help capture their future business and increased word of mouth advertising support.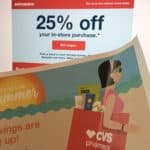 Coupons offered through direct mail, email , mobile and social media allow you to establish an ongoing dialog with customers to provide them with exclusive deals.
Shifting to a technology communication platform allows you to communicate more frequently with your customer base, while reducing printing and postage costs.
Load-To-Card (or Load2Card) coupons are a good example of building customer loyalty using coupon strategies.
For example, my household uses CVS for prescriptions. By enrolling in their load to card coupon program we are able to search out products we may need from CVS every time we need to pick-up a prescription.
In our situation a shift occurred. We now shop CVS more often based on coupon deals and our increased awareness of the array of products and services the retailer offers.
Establish Partnerships Using Coupons
Partner affiliations are a great way to drive business and generate new customers. Distributing coupons through partner channels offers you the opportunity to identify organizations that have similar customer profiles.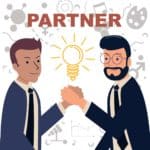 Using the 'birds of a feather' analogy, look for organizations where your likely customers 'flock together'.
Cross-promote products and offer member benefit discounts and coupons. Presenting your offer as a benefit or reward will get more attention and overcome the clutter of mass media distribution channels.
The above mentioned example of a Load-to-Card coupon program is a good example. CVS provided the vehicle to distribute partner coupons to their customers.
Customer data is shared with suppliers and highly targeted coupons are offered within the CVS communication channel. This retailer also uses their data to deliver partner coupons on the store receipt to build awareness for supplier brands and encourage return visits and increased sales results.
If you are a small business seek out partnership opportunities. Placing your digital coupon on high-traffic web pages that are frequented by your ideal customer is a great way to build awareness and attract new customers.
Start with working with your email, mobile marketing or payment solution providers. Consider working with your suppliers, distributors, associations and affiliations.
Having an established, natural market is an ideal opportunity to work with a partner to enhance their communication vehicle with valuable offers, while you attract new customers.
[amazon fields="B00PPAAZK0″ value="thumb" image_size="large" image_align="center"]
[amazon fields="B00PPAAZK0″ value="button"]
Coupons To Encourage Brand Switching
Among consumers, their are many that are non-loyal to a brand and will try a product that offers similar results. Within your category this non-loyal group is the most receptive to a sales promotional offer. By focusing on what your product does better, and offering a coupon or other discount, will attract attention from the non-loyal segment.
Understanding what about your brand is different than the competitive brand and promoting that one differentiating feature is the best focal point of your coupon ad.
In today's world, this can be done using retailer or partner data to identify consumers within your category.
As we enter the brave new world of competitive marketing Geo Targeting can be overlayed with data to deliver a coupon to a competitor's product when the consumer is in the store aisle shopping.
Mobile Coupons Are The Next Wave
According to the Consumer Technology Association, eighty-seven percent of US households currently have a smartphone.
This exceeds penetration of laptop computers, which is at seventy-two percent penetration. 
Inmar's research has indicated that consumers that have been using coupons before mobile became a thing have embraced the convenience and availability of the mobile medium.
Along with the advances and acceptance of mobile devices, voice activated technology is rapidly growing. Currently at 16% household penetration, Gartner predicts that by 2020 voice technology penetration will be at 75%.
Research has indicated that users of voice technology will spend 500% more than they currently do using voice technology. As it becomes easy to purchase and search for coupon offers using voice, mobile coupons and promo codes will skyrocket in usage.