*This post may contain affiliate links. As an Amazon Associate we earn from qualifying purchases.
There are many ways to look at using sales promotion applied to profit maximization. As a brand manager I focused on balancing sales and maximizing profit for the product I was responsible for advancing.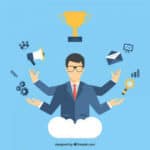 As a marketer for a retail business I used sales promotion to drive traffic to our online and brick and mortar stores. Then when customers were in our store or site, different sales promotional techniques were used to motivate purchase action.
As a business-to-business (B2B) marketer we used sales promotions to capture high volumes of prospects to reach our sales goal.
The bottom line, there are many ways to use and measure a sales promotion campaign. Your profit maximization output depends on how you set up your business and chose to look at your results.
Profit Maximization Defined
Here's the technical stuff. Profit Maximization is the process a business uses to determine the price and output level that returns the greatest profit.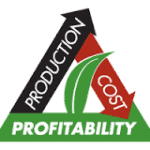 If you ever performed a fixed/variable cost analysis you were essentially looking at a profit maximization model. In this process you enter expected annual fixed and variable costs to determine your break-even point, and how to manipulate costs and activities to increase sales and profits.
Fixed costs are those that remain the same. Items like rent, insurance, taxes are items that fall within this category.
Variable costs are the expenses that change as your sales volume or business changes. Items such as printing, salaries, materials and other costs that fluctuate are expressed as variable costs and are usually considered as a percentage of sales.
The cost and anticipated results of a sales promotion technique fall under the variable cost category.
Adjusting variable costs up or down will indicate your break-even point, and the best ways to increase profits.
Profit maximization output focuses on marginal costs and marginal revenues based on output projections to determine the break-even and sweet spot for profits.
Product Marketing and Profit Maximization
Depending where a product is in the product life cycle sales promotion is used to achieve different results. When introducing a product you may need to deliver free samples to induce trial, or heavy up on high-value coupons. This variable cost is usually factored in as a marketing expense that reduces your overall profit. With a new product there is no baseline to start from, you must make assumptions based on market research.
A multi-year, new product financial analysis usually includes high cost introductory promotional offers in the early years, and reduced promotional expense in the growth years. Ideally profits increase as the initial investment in heavy-up launch year(s) sales promotion decreases.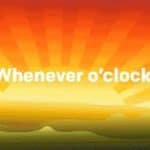 As sales grow, and you have established a base of customers, sales promotions generally decline and this variable cost is reduced. An example of this is when McDonald's introduced their all day breakfast menu. To build awareness they advertised and distributed coupons extensively. Once everyone became aware of the new approach to breakfast, sales promotional offers were reduced and the profits rolled in.
Increasing Traffic Leads To Increase Sales
In retail, techniques such as a loss leader or seasonal offers are used to drive traffic to a brick and mortar or online store. Here a product or discount offer is used to attract customers and motivate them to visit.
Loss leader  pricing is a technique used to attract customers. This strategy depends on driving up profits on your other products sold during the promotional period, to cover the losses incurred by the loss leader product.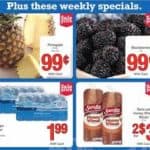 Similarly, a high-value coupon used to drive traffic will reduce the profit in some fashion. At the profit-maximization level of output, you need to equate marginal revenue with marginal costs. Or more simply put, the cost of the offer vs. anticipated profit.
The best way to determine this is to establish a baseline sales number from past history. Next measure the actual incremental sales, or sales lift, attributed to your sales promotional offer.
Popular promotional motivation tools for retailers are: free shipping, promo codes, coupons or deals. Generally a threshold in the time the offer is available, or the level of purchase required to benefit from the offer is preset. This is generally calculated be creating a break-even analysis to determine the profit sweet spot.
Amazon offers free shipping to members of Amazon Prime. The annual membership cost to join, and the estimated average purchases made by their best customers are factored into Amazon's Marginal Cost/ Marginal Revenue (MC/MR) formula to predict their optimal profit level.
Turning Up The Volume
In B2B marketing, like other sales channels, customer segmentation is important.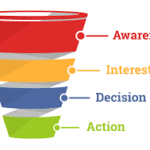 Once you establish a customer model, predictive marketing tools are available to identify your best prospects.
I launched a B2B product using a predictive tool and conducted continuous testing of offers and creative executions to find the optimal offers that bring in high-profit customers. We tested extensively into each segment to develop a base model.
After the first year, product launch period, we were able to reduce variable costs associated with increased promotion to efficiently target the most profitable segments. This process also led to uncovering new customer needs and improving our product and processes, while increasing profit and reducing costs.
Point-of-Sale Overlay
One of the best ways to increase sales, when you have the customer at your store, is a Point-of-sale display.
Generally items featured on a POS display will increase sales by 20%, or more. If you use a loss leader to get them in, a POS display will sell products, even if they are sold at full price.
This is where the profit maximization model gets interesting. The cost of the offer used to drive traffic and the cost of the POS display are expenses. The lift from both are separate factors that are estimates to test.
Online marketers use banners, pop-ups and other techniques as an effective POS display. Offering clearance items sections, or pop-up offers for products in highly searched categories, stimulates immediate interest and impulse purchases, similar to in-store POS. The beauty of online POS is that you can preset time and quantity thresholds and make adjustments based on any number of factors very quickly.