*This post may contain affiliate links. As an Amazon Associate we earn from qualifying purchases.
Maximizing the organization's innovative capacity requires that management creates a culture where people are encouraged to be their best, and perform their best. Incentive based promotional programs may be used to motivate people for behaviors that are aligned with the organization's vision, values and strategies. Successful businesses understand that the 'Customer is King' and they build the entire organization around the customer's needs and wants. Brands increase their value through creating an emotional connection with the customer, and employees have a tremendous effect on customer emotional engagement. The pride and passion employees have in their job, is translated through every customer interaction. Promotional programs meet the challenge of getting everyone committed and focused on achieving organizational success.
Reward Innovation
The Gallop Organization has found that within the most productive and engaged workforces, employees receive recognition every seven days. There's the subtle approach to recognition, where employee or teams are seemingly, randomly rewarded when a short-term goal is achieved. Then there's the more direct approach, such as a mid-month sales spiff or a monthly team goal achievement award to create excitement around a specific project or campaign.
Whether subtle or direct, incentive promotional programs should reinforce a culture where people are challenged to innovate and passionately
engage the customer to achieve measurable results. Ideally, all levels of the organization should be encouraged to approach their task with a creative and entrepreneurial attitude, and be rewarded for sharing their experiences with the entire team, for incremental innovations to occur.
Team Success Breeds Success
Here's a case in point example of creating a culture of achievement. My marketing team at a major brand effectively used incentives as an key element to a promotional program. The product was a business-to-business service that was sold thorough outsourced, outbound telemarketing centers. Our objective was to create a relationship with each telemarketing sales team to make them a part of our corporate culture. We all have gotten the rote presentation from a telemarketing rep, where we couldn't get off the phone fast enough. To overcome this obstacle, we identified customer-focused sales people that had a positive attitude, the ability to innovate, and were motivated to improve the team's measurable results.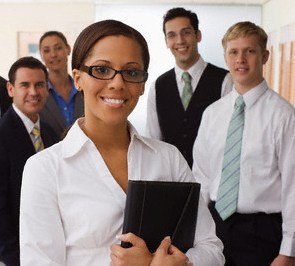 Our initial training sessions tied-in information about the organization's history, mission and values, with an assortment of promotional products that gave the sales team a tactical and emotional connection to our corporate culture. In subsequent training sessions, we expanded the concept of corporate culture by creating a team culture, where each member's ideas were valued and feedback was encouraged. With every training milestone, team members were given fashionable, logo'd shirts, sweaters and other attire to establish a sense of pride, and strengthen their relationship to the organization. When the product was launched, the team frequently re-grouped to review results, and provide input for sales process improvement. As milestones were achieved, the team was awarded with logo'd promotional products, that they highly valued. Pride gave way to passion, as the team's accomplishments and active participation in the process had a tremendous impact. The effective integration of team culture with incentive rewards continually improved the team's emotional connection and customer engagement. Increased innovation significantly improved sales and increased product enhancements, which led to overall organizational growth. Combining team culture development with incentive rewards improved their emotional connection with the customer