*This post may contain affiliate links. As an Amazon Associate we earn from qualifying purchases.
Using sales promotion techniques to build brand equity seems counterintuitive. After all, sales promotion includes techniques that lift sales temporarily.
However, when you look into the elements that contribute to brand equity, a consumer's brand experience plays a key role. Their awareness, associations, perceptions, and loyalty all are part of the experience you deliver. So, with that in mind, sales promotion and brand equity have a strong connection.
Five Components of Brand Equity
There are five distinct components of brand equity:
Brand awareness
Brand associations
Perceived quality
Brand loyalty
Other proprietary assets, such as patents, trademarks, or business/channel relationships
These elements revolve around how consumers think and feel. To tie-in sales promotion to brand experience, consider this list of a brand's identity that elicits a consumer response. You want to use these factors in your promotion efforts to help make your brand stronger in the mind of your customer. 
The Four Dimensions of the Brand Experience
Consumers will also relate to your brand through four dimensions. These are also something you want to put to use through promotion for brand recognition. Here is a look at them:
Sensory – how consumers experience a brand visually, tactilely, and olfactory through taste and smell
Affective – how it impacts a consumer's mood and emotions
Intellectually – both imaginative thinking and analytical thinking
Behaviorally – interactive experiences and actions consumer's take
Building Brand Equity
Brand equity is the brand names value in the mind of the consumer resulting from the consumer's perception of the brand name, product or service. Organizations create a brand's perception by making their brand memorable, recognizable, and superior in quality.
Bridging the way consumers experience your brand with how they perceive it is where sales promotion techniques can create a positive, innovative, and consistent impression.
Establishing Customer Loyalty
Creating the brand experience can be accomplished in many ways. Certainly, brand positioning through advertising and public relations set the tone for the identity.
These communication channels establish the common values the organization shares with its customers. For example, the Patagonia Outfitters' mission is to: "Build the best product, cause no unnecessary harm, use business to inspire and implement solutions to the environmental crisis."
They explicitly state on their website that their "values reflect those of a business started by a band of climbers and surfers, and the minimalist style they promoted. The approach (they) take towards product design demonstrates a bias for simplicity and utility."
These positioning statements established Patagonia with its brand community and sets the tone for the relationship the company has with the world. Everything the brand does by way of events, sponsorships, trade show participation, and other sales promotion activities reflect its core mission and the values shared with its customer community.
Sales Promotion and Brand Building
As you work to build your brand, it is essential to use techniques that can help you connect with your customers. The promotion of brand ideas needs to really resonant with customers but also it needs to be done in a way that reaches out to them successfully. There are several techniques that you can use.
Event Marketing
Whether you create an online event or an event at a special location, there are many ways to create an impression and impact the customer's experience. When your event creates a strong and powerful brand experience it will have a lasting effect.
Bringing in the four dimensions of the brand experience, create sensory stimulation through sight, sound, touch, smell, and taste.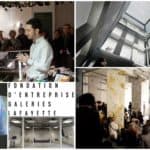 Depending on your venue and brand, involving the consumer with interactive displays, performances and product engagement is powerful and memorable.
The experience should be designed around stimulating emotions, such as happiness or joy. Provoke the imagination by having attendees think in new ways or share your ah-ha moments. Allow attendees to engage with your team and each other to imprint a new behavior pattern.
An example of this is evident when a luxury brand, such as Prada and Cartier, set up exhibitions, receptions, and sponsorships at famous art museums and auction houses.
Wealthy guests mingle among stimulating, high-priced art while they interact with the brand, the art, and each other. Media outlets promote the brand's mystique while reporting about the rich, the royal, and the famous in attendance. The totality of the experience builds the brands value, which in turn creates brand equity. It is a great example of how promotion equals brand quality.
Product Sampling
When you launch a new brand or product, consumers don't know anything about you. Establishing immediate trust and affinity can be accomplished through product sampling. Offering a free taste sample in a supermarket aisle creates awareness and has been known to increase immediate sales significantly.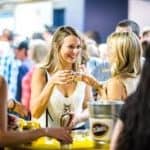 To establish that unique brand equity with a sampling campaign, think outside of the box. Where are your customers hanging out? Where can you best stimulate their emotions, imagination, and behavior, along with the sensory stimulation of experiencing the product?
I was introduced to Bare Naked Granola on the top of a mountain at a ski resort. A fun and engaging team set up a tent where the ski lift ended. Immediately, I was in a fun and healthy party where I tasted the product, took home a sample, and had a fun few minutes with the sampling team and other skiers. I never forgot that experience and the sample I received, which established an immediate affinity with the brand.
Contests
Contests have the unique benefit of engaging the consumer's mind and immersing them in a task. Using the four dimensions of the brand experience, think about how you can immerse the target consumer in the process.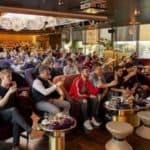 The Courvoisier brand has launched a global competition to inspire bartenders to enter its Cocktail Competition. These cocktail influencers went to fun masterclasses in the form of a roadshow developed by the brand.
The bartenders learn about the product, interact with each other, and sample imaginative cocktail concoctions to bring back to their customers. The branded events cumulate in finalist traveling to Paris for the Courvoisier's Toast of Paris International Cocktail Competition.
Identifying your brand influencers, and promoting events specifically to them engages your audience and increases brand affiliation. This same concept is employed in different forms on Facebook and through influencer contests.
Sweepstakes
While sweepstakes grab attention and get your message read, they are also great in the promotion of a brand attribute and creation of excitement around a product. Promoting a brand attribute or your unique selling proposition differentiates your brand and gives you the opportunity to create an emotional connection through creative themes and prize structures.
The Final Word
Consistently reviewing all the points of creating brand equity will improve the commercial value of your brand. Touching on as many brand experience dimensions when creating a sales promotion campaign will establish positive consumer perceptions that will last a lifetime.