*This post may contain affiliate links. As an Amazon Associate we earn from qualifying purchases.
It is that time of year again to recognize employees and clients for being loyal to you and your business. Yes, we all probably like to get the Holiday Gift tin of popcorn or cookies (we do at our office if you want to send one) but that is more of a gift for a small office or department.
Personalized Holiday Gifts Make an Impact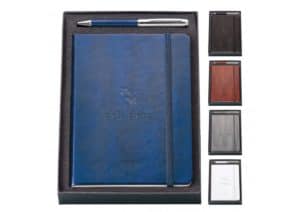 To really make an impact, it's best to get a bit more personal. Even if you do send everyone on your list the same thing (and there isn't anything wrong with that), you should think about getting personal, at least with the message.  Yes, most employees and even clients like to know you thought about them and that you are genuinely happy with them as an employee or customer.
Yes, it takes a little extra time to write a note of appreciation for a job well done or gratitude for staying with you as a client all these years, but in the long run, it will make your holiday gift that much more impactful.
Personalized Note Gives Added Impact
There are many ways to provide the individualized notes to the company handling your holiday gifts so you don't have to send them all out yourself. Just ask.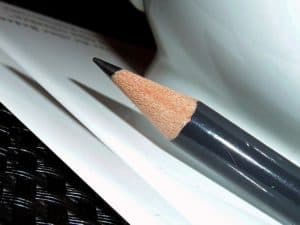 Just don't be the person that walks the halls and hands out lottery tickets and says "Happy Holidays". Your employees and clients will recognize the truth – you put very little thought and money into it.  Now is your opportunity to show you truly appreciate and care about your clients and employees, don't blow it.
I understand if you have hundreds or even thousands of employees it may not be practical for an individual note for each employee from the President or CEO, but there should be one coming from each manager.  Yes, you may have a formal evaluation period, but showing appreciation multiple times a year can increase productivity, sales and loyalty. Everyone likes to be recognized, it's just in our nature.
Now that you've got your notes written, what to give?
There are number of useful holiday gifts that can be personalized with a name or initials that are very well received and used. If you want to give your team a new leather portfolio with company logo, a nice touch is to add their initials as well.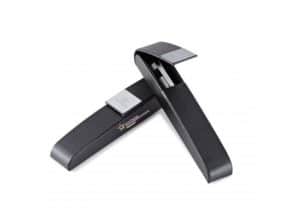 My Top Ten Favorite Personalized Holiday Gifts
Journals and Notebooks (these are more popular than ever)
Pen or Pen Set (gave out a really nice personalized pen in a box just this week to rave reviews)
Card Holder
Crystal Glass Set (with a water pitcher is well received for the office set)
Crystal Clock (yes, people really do still use clocks!)
Embroidered Shirt and Cap
Embroidered Tote or Briefcase
PowerBank (yes we can do a personalized power bank – just one if necessary)
Headphones
Car Chargers (yes, they are still widely used)
Of course, there may be minimums but sometimes you can do just one! Yes, budget is a factor, but if you've got a star employee or a great client that has been loyal for years, maybe you want to go that extra step this year to show your appreciation.
Useful Holiday Gifts Appreciated
If you don't want to go the personalized (with individual name) holiday gift route there are many other thoughtful gifts to choose from. Many companies like to go with a gift that is more useful for the employee or client to use away from the office. One of our clients ordered embroidered beach towels (which were rolled and tied with ribbon) for both their employees and customer gifts this year. We just delivered them this week and they are thrilled and I am sure to receive them will use them (and yes, they did them WAY ahead of time – some of their clients are International so they wanted plenty of time for shipping).
My Top Ten Favorite Logo'd Gifts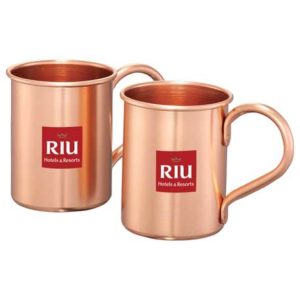 Fleece-Sherpa Blanket (I got one last year that is so soft, even in Florida I love to snuggle under it to watch TV)
Moscow Mule Mug Gift Sets (very popular)
Vacuum Tumblers (so useful – Yeti has made these a must-have, lots of options at varying budgets that still keep your drink cold for 12 -24 hours)
Wireless Earbuds or Headset (with the new iPhones not including earbud plugs, a very welcome holiday gift)
Sports Bag (mine gets beat up every year, a new one is appreciated and used)
Luxury Chocolates (yes, I think everyone still likes to get chocolate!)
Wine Enthusiast Kit (be careful with this one, some companies don't want anything to do with alcohol to go to their employees)
Highway Emergency Kit (this is one that we wouldn't necessarily buy for ourselves, but comes in handy when we have a car issue)
Steak Knives (typically only the case is logo'd, but there are some really nice sets available)
Cooler bags (so many different styles to choose from individual use to party size)
And don't forget about packaging. It's supposed to be a gift so pay the extra few dollars for the item you choose to be gift boxed. If you can have it gift-wrapped all the better.
The holiday gift-giving season is your opportunity to shine so be pro-active and think about what your clients and employees would truly love to receive!