*This post may contain affiliate links. As an Amazon Associate we earn from qualifying purchases.
I've been in business a long time and have an understanding of what good customer service is or in some cases, what is just common courtesy. And customer service goes both ways. Vendor partner to client and client to the vendor partner, because it's all part of building a good long term business relationship.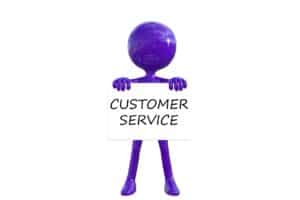 Before you develop your next sales promotion program, you need to make sure that your customer service performance is the best it can be. Remember, sales promotion is about changing people's behavior to buy now. So, you don't want them to be buying from someone else because of your company's poor customer service, right?
Acknowledgement Key Factor in Customer Service
One of my biggest pet peeves is when I don't get an acknowledgement to an email. I'm not talking about a "cold" email, I'm talking about a response to a client request that we've fulfilled or to an order that's been placed. "Here is the information you requested" or "my order is attached" kind of email. I can't tell you how many times we get no response at all.
So, did you get it? Do I keep sending it? Do I call? Many times I'll do all of those multiple times to no avail. In my mind, common courtesy would be to at least say "thank you" as the minimum acknowledgement.
Especially the order we are placing, we are trying to give them business and they don't respond? Nothing is more frustrating than having to chase them to make sure they received the order. Believe me it matters.
Are you doing that? Have you lost clients because of this behavior? If you haven't looked into it, make sure you do before you launch any new marketing initiatives.
Don't lose Customers to Poor Communication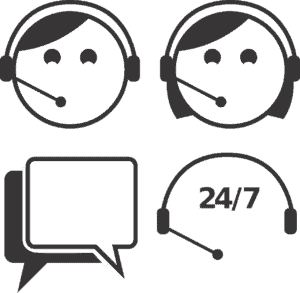 One of the top reasons I get when I ask what client's like least about their current vendor partner is the lack of communication. They tell me they have to ask repeatedly for quotes or information. The first time I was shocked and thought it was just the one – but no, I hear it all the time. And you know what? It makes it very easy for me to convince them to become my client!
Of course, everyone may have a different view of good customer service based on their business. However, there are some processes that I feel hold true for most industries. As a good example, I was in a committee meeting recently and someone recited the old adage "treat people like you'd like to be treated" as a point of how to improve customer service.
So I've got my personal  5 Tips to Improve Customer Service:
Communicate
It is very frustrating not to know what is going on or if my order is moving through production. With automation today it is very easy to make sure an acknowledgement of some kind is sent. And don't shy away from communicating in various ways. In some situations it really does pay to pick up the phone.I had a vendor call me today to apologize when I inquired about my order, that it had not been put into production on a timely basis. It went a long way for saving our relationship.
Set Expectations
Setting expectations for your team is very important so they know what's your idea of good customer service. Our goal is to respond to all emails within 4 hours; all quotes are sent to clients within 24 hours of request and when we can't meet those, we tell the client when they should expect to receive their request immediately. If they know what to expect then they will not get frustrated or they can let you know they need it sooner. It's part of our written business procedures.
Don't Make Customers Wait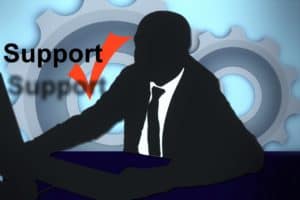 While we all know a fine wine takes time, that's not what most customers are thinking when they need help. If you can't resolve a problem right away, make sure you communicate the process (remember #1 above). Try to empower your employees to solve the problem. I can't tell you how much I hate having to tell the story over and over again as I get passed around customer service personnel. I'm not alone, in one survey conducted, 72% of respondents noted the same frustration.
Transparency
What are your return policies? Do you hide exceptions or rule in fine print? When can I expect my order? Do I get to see it prior to production. A clear set of FAQ's (frequently asked questions) can sometimes help.
Trust
Are you honest with your customers? It's always been my policy to be as honest as possible. For example, we produce many custom products overseas and I know how long it takes (remember I've been doing this a very long time). I can't tell you how many times a customer has gone to someone else that told them they could deliver sooner. And they don't, because they can't. After that, customers typically come back and admit they should have listened. It's how we gain many long term client relationships.
As mentioned earlier, there is no "best" customer service definition because it means different things to different people in different situations. Take the time to determine what your customers need for the best customer service and then work on improving customer service as an on-going process.
Good Customer Service is a Great Marketing Tool
Why? Because a good customer service experience can be a great marketing tool. I'm sure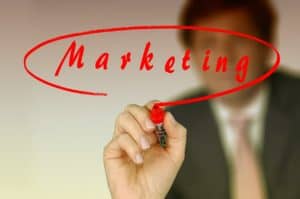 you've heard the statistic about the cost of bad customer service. The White House Office of Consumer Affairs states that the news of bad customer service reaches more than twice as many as the praise for good customer service.
As you develop your sales promotion programs make sure you walk through each of the tips to ensure you are ready to launch. Is your promotion communicated clearly? Did you set the proper expectations? Are you ready for the responses so they don't have to wait? Are all the policies easy to find? And can you fulfill with a quality product or experience when you say you will? If you know the answers to all of those then you could be on the road to a very successful promotion and building a long term customer relationship.