In an employee driven saga unprecedented in today's business climate, the Market Basket grocery chain learned first hand how  engaged employee relationships leads to customer retention.
When the company's beloved CEO was ousted by the Board of Directors as part of a money-grabbing scheme, led by his cousin and rival heir to the family business, all hell broke loose. The perceived evil take-over caused employees to strike, the media to play up the unfolding drama and customer loyalty to drop in support of disgruntled employees and the underdog CEO.
In a remarkable turn-around of events, the ousted CEO returned to power when he was able to buy back shares in the rapidly failing company to become the majority stockholder.
A Lesson We All Should Learn From This Experience
Employee loyalty programs begin when the employee's success is intertwined with their contribution toward the company's success to build an environment of trust and mutual respect.
Engaged, satisfied employees benefit from a culture of recognition and growth that is directly related to building long-term customer retention strategies.
Treat Your Employees As Your Best Customers
According to a recent Towers Watson Survey on Balancing Employer and Employee Priorities "Employers looking to increase employee engagement levels can start by designing and executing a more consumer-like experience for employees;
70% of employees say their organization should understand them to the same degree they are expected to understand customers."
To build an employee loyalty program begin with collaboration between management and work groups to energize people to work together. Reward everyone on the team for engaging in the three C's of collaboration: Communication, Coordination and Cooperation as part of an incentive program.
Ongoing collaboration inspires innovation, solves complex problems and improves processes, products and services that enable employees to deliver improved results to customers. Customer loyalty programs are based on the emotional bond created with a brand. To create an emotional bond with your customers, start by engaging your employees.
Five Most Popular Employee Incentive Reward Strategies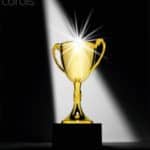 Manager to employee and/or peer recognition incentive programs are great tools to improve the environment toward developing high-performing work groups. Some effective forms of employee incentive programs include:
1. Peer-to Peer Recognition
Co-workers and team members recognize others in the organization for a job well done or a new idea. Accolades can accumulate for future redemption.
2. Points Programs
Points are rewarded for specific achievements such as peer recognition or accomplishing goal milestones. Points may be accumulated for a catalogue of prizes.
3. Contests
Individuals, Sales Teams or high-performing work groups compete to win rewards. Make it fun and inclusive to create a culture of recognition and gratitude.
4. Instant rewards
The most productive workplaces recognize employees every 7 days. Instant rewards create a buzz and anticipation that engages individual to continually excel.
5. Goal Achieved Rewards
When an individual or team meets a goal they are given a reward as recognition for their achievement. Great for rewarding innovation and a new product, service or segment launch.
Gratification Creates A Sense Of Belonging
As highly social beings, people seek acceptance and validation of their worth through work. While cash incentives and bonuses are always appreciated, a physical reward for a job well done or goal achieved publicly recognizes an employee and builds self-esteem.
When an organization helps people realize their goals, and celebrates their uniqueness as an individual, their contributions become greater. Appreciating the value each employee brings to all those around them is not only a great thing to do, it's good for business!
Kevin's career spans over 30 years where he worked for New York Sales Promotion and Advertising agencies such as Ventura Associates, and BBDO developing promotional campaigns for some of the world's leading brands including VISA, General Electric, Kraft/General Foods, Fidelity Investments, and Chrysler.
Read More
Latest posts by Kevin Danaher (see all)