*This post may contain affiliate links. As an Amazon Associate we earn from qualifying purchases.
More Progressive Web Bots Push Content
As omnichannel worlds collide, your kill or keep marketing plan for mobile apps needs to consider innovations within the mobile platform.
Native apps, that specifically promote a product, service or brand, are being phased out organically by mobile users, as progressive web apps increase.
Brands the likes of Patagonia and Coach have deleted their apps as they enhanced their mobile web capabilities.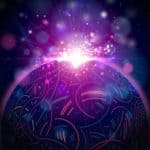 Progressive apps allow users to browse the web directly, or use web browser apps, to search out a larger universe than what your app may provide. These web apps are optimized to accomplish tasks quickly, rather than provide a wide-array of content.  
As mobile users increase their direct web browsing, the new bookmarks in the mobile era are bots. The objective of web apps are to improve "time to task completion". Mobile device progressive apps do this using bots that learn the tasks we do most and the content we search for frequently. Over time mobile push content is sent to us as we need it.
As bots push information and offers to us more frequently, our loyalty to non-utility apps is fading into oblivion.
Do you still think you need an exclusive app for your product or service?
What Consumers Use Apps For Today
There are businesses of all sizes that have loyal customers dedicated to using native utility specialized apps.
Utilities such as, making reservations for a Zumba class at your dance studio, accumulating loyalty points for coffee purchases, or getting the latest update for their hobby cult, are just some uses of popular apps, used by loyal followers. Activities that we do often, reserving a space or a regular grocery pick-up are examples.   
Taking the 35,000 mile view of the situation, Statista, a leading statistics company on the internet, identified the most popular mobile app categories in the United States as of July 2017:
| | | | |
| --- | --- | --- | --- |
| 1.WebBrowsers 99.2% | 4.Entertainment  88.6% | 7.Shopping        71.8% | 10.Finance          60.9% |
| 2.Utilities           97.3% | 5.Travel             78.9% | 8.News              69.7% | 11.Games           60.2% |
| 3.Social             95.5% | 6.Productivity     74.8% | 9.Search            61.9% | 12.Photos/Videos 56.9% |
In the United States there are currently 193.5 smartphone users and this number is projected to increase to 236.8 million by 2019.
As we look at our mobile app marketing plan, it makes sense that our marketing strategy for mobile apps reflect where people spend most of their time today. Browser, utility and social messaging apps are the new direction for a bot enabled world.
Streamline Functions For Increased Sales
There are an estimated 5 million apps available in app stores today. That's a lot to choose from.
When people are given too many choices they tend to become confused. That's why consumers abandon apps almost as quickly as they download them. In fact, one in four installed apps are never even used.
Engagement and staying relevant is hard to achieve in such a cluttered environment. Organizations big or small must always keep in mind that an app is a tool for your customer to engage with you. An app is also a way to promote your product or service.
To build business relationships through an app, remember that the quality of the app user is more important than quantity. A clear understanding of the target audience for your business or product should be applied to developing and maintaining your app.  
In marketing, clarity of message and solving your customer's pain points generates a more successful response. In planning your marketing strategies for mobile apps use the same approach.
Remember that the new wave of progressive web apps objective are to improve "time to task completion". Use the same strategy to eliminate any unnecessary or time consuming functions.
Consider the User Experience (UX) and how the customer will use the app to understand your product and/or make a "quick" purchase.
Big Data and UX Improvement For All
Whenever I am involved with a new product launch, it is inevitable that the way we intended the product to be used is not how customers actually use it. Within a short period of time from launch, adjustments to the product, packaging and/or marketing must be made to accommodate the customer's take on the product.
The same holds true for launching and marketing an app for your business. Developing and improving an app by tracking the User Experience (UX) helps in the product's long-term success.
Going by the adage "if you can't measure it, you can't manage it" there are specific elements of app usage that should be measured.
Retention Rates, Active Users, Session Length, Time in App, Acquisitions, Screen Flow, and Lifetime Value of customers are items to consider measuring. These will vary depending on your business model.
While your mobile marketing plan template should include the above list of categories, consider incorporating Big Data and Analytics to determine how your app is being used.
Companies like PYZE, a company that provides a free business intelligence and personalization platform for mobile apps, are becoming partners with smaller companies to apply 'app discoverability'.
Developing a detailed understanding about how customers interact with an app helps create streamlined functions, increased engagement and improved revenues.
To bring this message home a recent Pyze ' study of 12 companies using their product (found), the companies are building their engagement with customers by 35% and their revenues by 20%. This kind of lift can help level playing fields between independent designers and large app companies; it can also improve rates of engagement for large enterprises that are not primarily in the app business, but that want to use apps to improve relationships with customers.'
Incorporating Sales Promotion Into App Marketing
When it comes to shopping, more consumers search for coupons on mobile apps then in any other media. A recent study indicated that 48% of consumers turn to  a mobile app for coupon searches, followed by 35% who turn to print and 18% who use desktop.
Shoppers prefer coupons over other types of promotions. Rebates are the second most preferred type of promotion.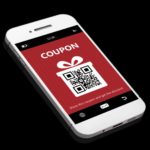 If you move forward with a retail app there are things to keep in mind. Improving UX, better understanding customer needs, and increasing revenue among app sticky users are top KPI's.
Web enhanced apps that use big data analytics can create customized coupons. Promotional offers may also be customized by location, lifetime value or many other factors.
Apps and big data give us a way to communicate and understand customers like never before in history. Make sure you are not among the 1 out of every 4 app downloads that are abandoned, Stay engaged, stay relevant, and stay ahead of the curve.