*This post may contain affiliate links. As an Amazon Associate we earn from qualifying purchases.
Are you rewarding your customers that frequently purchase from your business to keep them coming back?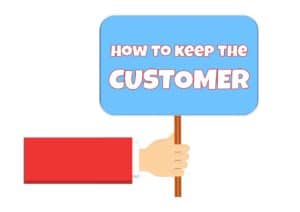 We all know the old adage, it's easier to keep a customer than it is to get new ones. Well, did you know that the probability of getting an additional sale or an upscale from a loyal customer is 60-70% of the time while a new prospect is only 5-20%?
Loyalty Cards Offer Value
So it makes good business sense to keep your existing customers happy and maybe a loyalty card program is a solution.
Loyalty programs today come in all shapes and sizes but many provide you with something tangible to remind you that you are a member and are eligible for some sort of special treatment. Typically you receive a loyalty card. Many come with a credit card sized card and one with a hole punched so it can be added to your keyring.
If you are developing or re-evaluating your customer loyalty card program then I recommend you think about the following:
Make it Valuable – make yours the one people will use (is it attractive to your customers)
Make it Easy to Achieve the Reward – offer double or triple points on first visit
Don't Forget about the Power of FREE – sampling makes people feel like they got a gift and they will want to spend more to say thank you and come back for more
KISS – Keep it Simple Stupid. If your program is a points to dollar volume program don't make it complex math — $1.00 spent gives you a 1 point or $1000 spent gives you $1250 or even $1.00 gives you 2 points – the points are then redeemed for discounts or free merchandise
Tiered System – One program that motivates me to spend more because at first it's $1.00 to 1 point then once you spend $1000 you get 2 points per dollar spent and at $2500 spent it goes to 5 points per dollar spent! It's still easy to remember!
Not all Programs are Points Based so Consider:

Understanding the Customer is Key to Successful Loyalty Program

Special Discounts (extra percentage off – 5% off all purchases)
Special Payment Terms (no payments due for 90 days)
Early Access to New Merchandise (special invites to pre-sales)
Free Merchandise (10th coffee is free)
Special Gifts with Purchase (doesn't have to be each purchase)
Experiences (a free pizza making class for a pizzeria loyalist)

Measure Program Success – is it increasing the happiness and satisfaction of your customers, is it increasing your customers spending frequency, are you retaining a larger number of your customers for a longer period of time? The matrix is important and surveying your customers regularly to determine their satisfaction with your business and the program is mandatory for a long term successful program
Understand Your Customers – how are you collecting information? Do you know how many new versus returning customers you get each month?
Stay Connected & Engaged – remind customers of your program and your business through social media, email, direct mail and others (think about something like: "you're about to lose out on a great offer…")
So you think you've got a great program but not everyone is participating. What's wrong? Well, you are not alone. Research shows that about 33% of all people that actually take the time to join a program never use it. Maybe they don't appreciate the value you have, but if your numbers are more than 30-35% not participating you may want to re-evaluate the value you are providing with your program.
Loyalty Card Apps Help Increase Usage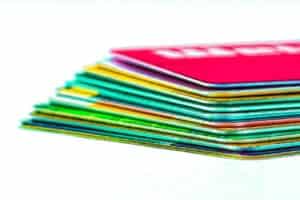 It also may be that they have forgotten they are a member. The loyalty card they received got stuffed in a drawer (I have some of those) or maybe they are like a friend of mine, she's got so many of the cards on her keyring she can't fit anymore. So you might consider recommending that your customers download a loyalty card app.
Of course there's an app for that! There are apps for everything these days and they are getting better every day.
One that makes a lot of sense and is easy to use is the keyring app (remember my friend). It gives you the ability to store all the rewards cards on your smartphone and then you scan straight from your phone at the checkout counter. This app also provides the opportunity to plan your shopping trips in advance and includes weekly sales of over 170 retailers so you can make sure you're getting the best pricing.
You may want to also look at loyalty card apps like: CardStar (another one that eliminates the wallet and keychain overload), Stampt (it has a "nearby" feature that shows businesses where you have earned a reward), stocard and FidMe to name a few. And the passbook loyalty cards app may be one of the most underrated technologies on the iPhone. Passbook has many of the same features as other loyalty cards so that you carry less stuff in your wallet or keyring and your customers can take advantage of the rewards you offer.
Loyalty Marketing Key to Long Term Success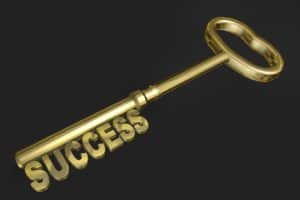 One of the best loyalty card apps that you as a business can actually use as your loyalty program is a "joint" loyalty program and marketing platform like the Bellycard. This app is one of the largest loyalty rewards programs and connects more than 12,000 businesses with more than 6 million members in cities around the country.  They serve both the businesses and the customers that visit those businesses.
Each time a customer visits the business they "check-in" and it automatically keeps track of points and you can redeem at the same time. It also offers the business the opportunity to stay connected to customers and to engage in location marketing as well. Bellycard is a comprehensive loyalty card app solution that keeps you in touch with your customers and provides you a more turn-key loyalty solution.
No matter what your solution loyalty marketing needs to be a key part of your long term marketing strategy because if you aren't paying attention to your best customers someone else will!