*This post may contain affiliate links. As an Amazon Associate we earn from qualifying purchases.
As I mentioned in part one, the need to motivate and keep our employees engaged as our economy continues to improve should be a large part of your employee incentive programs. As employees get younger (think Millennial generation) they are looking for different types of engagement and incentives than might have worked just a few years ago.
In part one we discussed utilizing special events to help motivate and engage. And yes, a private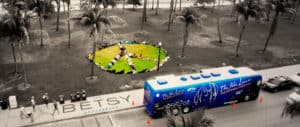 concert by Celione Dion might motivate many people to achieve certain goals, not all. One of our clients is a very philanthropic organization. Their mission includes that all employees be engaged in some way in giving back. They are constantly arranging various opportunities for the employees to volunteer their time from helping habitat for humanity, to book drives, blood drives and more (they have even started a youth program in Zimbabwe). It keeps them excited about nurturing and growing their community and others. It's a different style of incentive, but in their business with turnover high, for them it's way below the norm as a result.
Additional Time Off
Some call additional time off improves as "comp" time but no matter what it is called, it is a big incentive for many employees. Many times comp time is tied into those that may be called in to work for a weekend and they are given other days off to compensate. That's not what we are talking about here. I don't have a formal program for additional time off but my employees know that I try to give a little extra now and then. Summer Friday's for instance. If we are slow (so many people on vacation it seems like some Friday's no one is working) I tell them they can leave a few hours early and may even begin a more formalized program of half day Fridays. I get to go play golf and they are thrilled to have a few extra hours off. I also try and do that before major holidays. An extra few hours to hit the grocery store before Thanksgiving is always appreciated! Other company's have more formal programs. For instance if an employee achieves certain goals (90 days without safety issues) they get a paid day off.
Points and/or Gift Programs
We do many of the point and/or gift incentive programs for our clients. Same theory as most of the others, achieve certain goals and get points or gifts. Some programs are designed where the employee receives a gift card each time they achieve a level (or are seen doing something above and beyond – we work with a company that supports customer service at the airport and the managers have the ability to provide instant recognition with a gift card when they see an employee really going above their normal duties), others provide points that can be redeemed for a gift of their choice. We have managed both types of programs with great success.
I have long believed that non-monetary (cash) gifts are more motivating than a cash gift. Gift cards are a little different in that they are hopefully going out to dinner or buying something they really want. However, if you are giving cash on a regular basis the employee starts to see that as their "salary" and it actually become demotivating (especially if you change the program and it goes away). If an employee uses that cash to pay their electric bill I doubt every time they turn on their lights they say "I got that because…" Yet, if they have a new Bluetooth speaker they might remember why they received it when they are playing it. Double the motivation!
It has always been difficult to hold on to great employees but if you can discuss with them what motivates them the most then you can design your incentive programs so that they understand that you appreciate them going above and beyond their regular duties.