*This post may contain affiliate links. As an Amazon Associate we earn from qualifying purchases.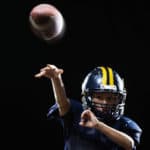 As digital media expands, engaging the audience with a defined message is a strategy that creates value for both magazine publishers and advertisers.
Today's successful magazine publishers understand that precision in appealing to a specific audience, not large circulation numbers is the key to success.
To create  successful magazine sweepstakes promotions for a changing medium, advertisers must use the same precision approach successful magazine publishers use.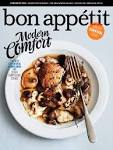 Continually Changing Criteria
Traditionally magazine revenues had depended on large  'hard-copy'  distribution numbers and ad sales to measure success.
Medialife Magazine reports that Ad pages for the magazine industry were down 4.1% for 2013 and 8.2% in 2012. Several magazines are eliminating their print editions altogether, reducing the overall number of ad pages available.
With online article curation, tablet editions, and social media strategies, the drivers of magazine advertising value have changed.
Smart publishers understand that value is created by measuring the effect of engaging an audience with a distinct interest through multiple communication channels.
Top Contenders Win Hearts, Minds and Eyeballs
The top publications in the Medialife rankings are Men's Health, Woman's Health, Men's Fitness and Bon Appetit.
The results suggest that aligning their audience with quality, relevant content that engages the reader with a defined shared interest, creates value and increased eyeballs reading their content.
They have created a platform that captures the audience specific interests by providing a depth of stored content and frequent communication through print, online and social media.
Three Value-Added Concepts for Marketers to Take-Away
To create a successful magazine sweepstakes for a changing medium advertisers must use the same precision approach as successful magazine publishers to appeal to the consumer.   A free sweepstakes headline may initially get noticed; however magazine sweepstakes and contest offers should accomplish these three objectives:
Specifically delight a highly targeted consumer
Provide insight into the publications platform (such as Men's Fitness or Bon Appetit)
Tie-in an amazing prize that is very useful to the audience.

Flexing Their Platform To Your Advantage
Before magazines began to fully embrace the value of online content, advertisers began moving their sales promotion ads from print into broadcast and digital. These media option are perceived as more timely and interactive, giving advertisers the opportunity to adjust the media mix based on any number of factors.
As magazine publishers combine the power of their platform with digital strategies, advertisers are able to create stronger contest and sweepstakes promotions using the power of the magazine's platform and the magazines flexibility to extend the offer through multiple digital communication channels.
Future of Print/Digital Promotions
With fast pace social media, advertisers like to continually play around with their social media mix to take advantage of trending topics.  Topics like Black Friday/holiday sales, a severe winter storm and a trending political issue are opportunities to engage new customers with sweepstakes and contests through a magazine partner's digital channels.
HGTV magazine ran a free snow blower contest during a severe winter season and Guns Magazine monthly gun giveaway gets much more attention when the media starts pushing for change.
Some magazines offer the advertisers the opportunity to promote the same version of a sweepstakes or contest through their print and digital channels, moving towards a flexible platform that enables advertisers to increase the level of social media engagement through a magazine digital ad buy could be a logical next step.
Creating sweepstakes and contests that incorporate trending topics gets people interested, engaged and involved.
The value of magazine sweepstakes and contest is derived from using their platform to engage the audience with a prize promotion. Since the number one metric of social media is engagement, try pushing the envelope when negotiating your next magazine partnership/ sales promotion campaign