*This post may contain affiliate links. As an Amazon Associate we earn from qualifying purchases.
A good reputation that has taken you years to cultivate can crash in minutes. That is why reputation management is essential for all business brands. Big brands are often expected to do well in this regard. But sometimes they don't. United Airlines is a good example of how big brands can make big reputation management blunders.
In April of 2018, one United Express plane overbooked its passengers. They needed to get some of them off in order to transport members of their staff. Nobody volunteered. So, a decision was made to randomly select four passengers whose flight would be rescheduled. Three complied, but one of them refused to do so. David Dao, a 69-year old pulmonologist, was dragged forcibly from the plane, unconscious and bleeding, after hitting his face on an armrest. Several passengers who were on the flight filmed the incident, and the videos went viral. United Airlines doubled down on the matter and were slow to apologize. It took United Airlines CEO Oscar Munoz two days to do so after initially trying to justify the matter internally.
That incident sparked one of the biggest PR crises for the brand. Reprimands came from all corners from people like Warren Buffet and President Trump criticizing the company over their handling of the matter. Airlines executives appeared before Congress over the matter. And Munoz, the United Airlines boss, lost out a promotion to Chairman position of the company. That incidence was a nightmarish period for United Airlines. Additionally, Dr. Dao sued United Airlines and the company ended up settling for what is said to be about $140 million!
What Is Reputation Management?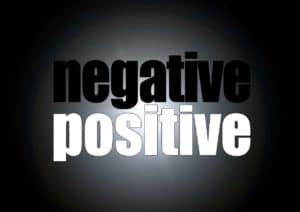 Reputation management is the practice of individuals or organizations taking actions to control the perception that the public has of them and their brand. It's all about shaping the public opinion that exists out there regarding that person or that organization. Managing reputation this way is meaningful because it determines how people out there interact with a brand.
A Further Look at Reputation Management
Be afraid, be very, very afraid. How the public perceives you has a direct impact on your bottom line. Did you know that 42 percent of consumers will not even bother to use a business with less than a 3-star rating? That means that you lose 42 percent of your potential customers right off the bat, just because of a low average rating! You do not even get the chance to try and make an excellent second impression!
The internet is where the battle for positive publicity is. After all, about 54 percent of the world has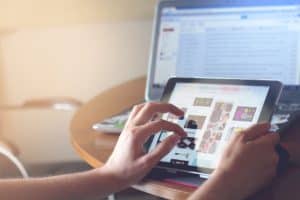 access to the internet. And they use this access to find out information about brands before they even consider purchasing. For this reason, you will need to concentrate most of your reputation management efforts online to influence what people think of and say about you offline.
Your efforts will have to include building a good reputation if you are a new business, maintaining a good reputation if you have already built one, and then recovering from bad publicity should the need arise. You have to do all these things continually for your business to grow while attracting loyal customers.
Is There a Need for Reputation Management Services for Businesses?
A restaurant by the name of The Red Hen in Lexington, Virginia was recently in the news for kicking out the current Press Secretary, Sarah Sanders. The owner, Stephanie Wilkinson, went on to double down on her decision once the story went public. It had horrendous repercussions not just for the owner and business, but for the town in which the store resides.
A cautionary tale
One of the first things that the co-owner of The Red Hen had to do was to step down as the executive director of Main Street Lexington, a volunteer group that promotes the city's businesses. While she stepped down voluntarily, the group's president did imply it was the best thing for the organization.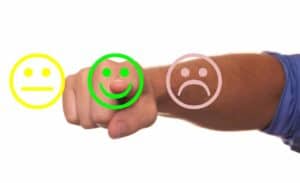 The business then had to deal with a spate of bad business reviews online on sites like Yelp after the incident and ended up closing for a while. And after a two-week break, it ended up opening to protests. Anyone who did not have a reservation was not allowed to go in.
In the end, the actions of that one person in Lexington ended up having serious repercussions on all surrounding businesses. Tourism went down significantly. The town's tourism board was forced to dip into their emergency savings to fund an online marketing campaign to boost their positive coverage.
When a business fails to manage their brand reputation effectively — bad things happen. People get caught up in the heat of the moment and forget that some of their potential customers may not be aligned with them politically, religiously, or along social lines.
One wrong move that you make in reputation management can take down everyone. Sometimes, it's not just your business on the line; it could be an entire town with thousands of families and their livelihoods.
How to Better Your Business Reputation Management
Good reputation management is therefore important for any business looking to grow and beat the competition. There are several ways to better your business reputation management:
1. Keep track of what is being said online about you
There are several platforms that you cannot afford to ignore if you want to manage your reputation online effectively. You need to keep track of what people are hearing or saying about you on social media.
Which platforms should you keep track of?
One of the most important ones is Google. Did you know that if you have just one negative article that pops up in the search engine results pages regarding your business, you risk losing as many as 22 percent of your prospective customers? When you consider that most people tend to Google anything and anyone to get information and news about them, only then can you begin to see the pitfalls of negative mentions.
Yelp is another platform that you need to monitor very carefully to keep track of what people are saying about your business. About 80% of consumers visit Yelp because they intend to purchase a product or service. And for every one-star increase in rating on Yelp, you will experience a 5 to 9 percent increase in revenue. You also cannot afford to ignore Facebook. It happens to be one of the most trusted review sites as far as local consumers are concerned. Another trusted review site is the BBB. The Better Business Bureau is an international organization that offers local solutions.
Which tools should you use to keep track of brand mentions?
There are plenty of online tools that you can use to keep track of brand mentions. These include:
2. Devise the right responses to negative publicity
How are you supposed to respond to negative publicity? Well, that depends on what the issue is. Do bear in mind that an unhappy customer is very dangerous to your business brand. Statistics show that one unhappy customer will tell 16 other people about your brand negatively, in contrast to one happy customer who will tell only nine people about your brand positively.
You could start by responding to the issues that customers raise. Did you know that 70 percent of complaining customers would do business with you again if you resolve issues in their favor? You may also need to apologize and give a customer a new product in exchange or provide something free as a bonus to make up for something that your business is responsible for.
There are times you will need to accept that you are in the wrong and apologize sincerely and wholeheartedly. If you genuinely believe that you handled your business as you should have and that the customer was in the wrong, then you can choose to risk it. You can explain your side of the story publicly and in the politest manner possible.
You need, therefore, to create different strategies to handle different types of complaints or negative publicity. These include training customer care representatives, hiring someone to manage social media complaints, establishing policies to handle product or service reviews, and hire a PR expert to handle any reputation management mistakes made.
3. How to handle negative publicity with care
When faced with a PR nightmare — handle it with grace. In 2017, Adidas mistakenly sent out an email to Boston Marathon Participants. The subject line? "Congrats, you survived the Boston Marathon!"
Needless to say, the backlash was immediate. Adidas did the right thing and issued an apology the same day for that horrible gaffe. That apology ensured that the company avoided a long period of bad press.
To put it simply, the best way to deal with negative publicity is to acknowledge your role in the mess your business has helped to create. Also, you need to ramp up your content marketing efforts and blog more often to raise your trustworthiness. Interact more with customers on social media, get listed in online directories that matter and have a Wikipedia page written about your business. Participate in online forums to clear misconceptions. And with 68 percent of consumers leaving local reviews when asked, it never hurts to ask for positive marks from happy customers.
4. How to build on positivity
There is no such thing as excessive good publicity. The more positivity you generate around your business, the better off your business will be. Amazon is an excellent example. The company once sent a replacement to a customer. His $500 PlayStation gift for his child had been sent, received, and signed for by a neighbor who could not account for it. Once the customer explained the situation, Amazon sent the replacement PlayStation at no extra charge. Ten years later, that story about Amazon is still available online for all to read. That is the perfect example of reputation management.
5. Follow through and measure the results of changed strategies
Take time to keep track of your ratings and whether they are increasing. With 77 percent of consumers thinking that reviews older than three months do not matter, you must continue to monitor and ask for reviews from your clients. You can use tools as simple as Google Search to analyze your reputation management efforts.
Why You Need Reputation Management Services

Reputation management is the key to improving the public perception of your brand. It is also essential in ensuring that you can attract and retain customers. How you manage your business reputation will determine whether your business revenues will continue to grow successfully. Learn to manage your brand reputation to ensure that you succeed in business in the long term.