*This post may contain affiliate links. As an Amazon Associate we earn from qualifying purchases.
When promoting ecommerce using sales promotion techniques you have to first consider and implement all the necessary steps to successful online marketing for your site.
Sales promotions enhance your marketing by driving traffic and motivating people to share, buy and respond with comments.
Online Marketing Essentials
Having a SEO strategy that includes using the right keywords to attract searchers, presenting quality content, and maintaining the highest level of trust from positive comments, improves your online ranking. The higher your ranking the more searchers will find your product.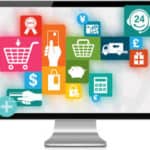 Using sales promotional techniques, such as a contest, sweepstakes or online coupon, often increases your visibility. The more searchers, shoppers and people finding and linking back to your ecommerce offer, the more SEO benefits your will experience.  
Building visibility among your target consumer is the most important goal in developing your ecommerce marketing program.
With many retailers vying for the customer's business, a combination of competitive pricing, unique products and enticing copy increases SEO, site visits and sales.
Here's how to promote your ecommerce business using consumer sales promotion techniques:
Sweepstakes Breakout From Competitors
The benefit of a sweepstakes is that it attracts attention, gets you noticed and provides a forum to position your product in a unique way.
A recent study identified that offering one grand prize, as opposed to many prizes, focuses the reader and increases response. This is great news for a small business.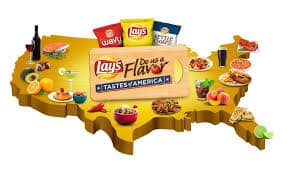 Identifying a prize that accentuates a product benefit, or unique attribute, is where you need to focus your creative effort.  
For example Lay's Potato chips is currently running the 'Lay's Do Us A Flavor' sweepstakes. The Grand Prize is One Million Dollars. The goal is to involve customers and have them identify their one million dollar flavor.
The marketing goal is to promote the many flavor varieties Lay's Chips are made with, and to involve customers and their social networks in the new flavor challenge. The plan ultimately engages customers and builds loyalty.
Social Media platforms like Facebook and Twitter have established their own set of rules for running promotions. One way to get your sweepstakes created and communicated across all social media platforms is to use the services of online sweepstakes companies such as Raffelcopter, or ViralSweep, to set-up, send out, and measure response in one place.
Contest Engage Consumers With Your Brand
Contest require that some type of skill be used to enter. This can take many forms. A simple contest execution is to have the viewer select the right answer from a choice of 2 or more answers to enter.
More complex forms can be to produce and submit a video, find a hidden cache in a geocaching competition and anything in between.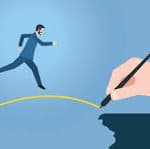 The creativity of the challenge and the positioning of the contest all depends on why you want to engage a consumer in an activity.
If your objective is to increase social media engagement, a video that entrants can share for likes may be the best strategy. If the objective is to promote a line of camping equipment the geocaching example may be appropriate. However you approach the challenge going viral to as many customers and their social networks is always a good thing.
There are many great service companies and apps available to set up a contest, track performance, manage social sharing, and to perform other services. Some useful app suggestions are Wishpond and Heyo.
Promo Codes and Coupons Close The Deal
Promo codes and online coupons are used to offer percentage off or cash discounts for your ecommerce store.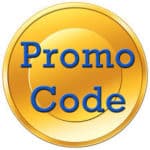 Setting up promocodes is easily done through an online store account with your web hosting company.
Godaddy, InMotion  and other hosting platforms have set-up the promocode and coupon function for your online store. If you need to arrange an online store and promocode strategy, ecommerce platforms such as Ecwid and and Shopify are good sources.
Promoting Promocodes is an excellent way to drive business to your ecommerce store. Offering partners and affiliates a unique promo code for their audience increases your audience. If you are able to provide content for other sites and mention your promocodes or coupons, or link them to your current offers, it a good way to establish authority and increase keyword searches for your product.
Online Sampling Trial By Target
Those in store samples you get at Costco have been known to increase a product's sale on sample delivery day by up to 600%.
Having customers register to receive an online sample may seem like a costly proposition.
However, if you are launching a new to market product, or something that is so different people need to try it to believe it, online samples may be an option to jump start sales.
Social sampling, as it's called, allows you to both leverage and build your social networks to create free media opportunities, increase engagement and create a data base. Capturing customer information and building a customer profile may be some of the best outcomes of this technique.
Chirpify has a great platform for capturing information and delivering product samples to highly targeted customers.
Early Bird Pricing Builds Volume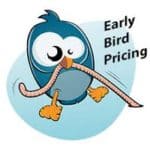 Early bird admission or ticket sales strategies are popular for fee based events, seminars and conferences.
Setting up a reasonably discounted price, for a limited time and/or quantity of ticket is a great motivator, providing your audience is drawn in by your content and topic.
Eventbrite is an example of a service that can manage your pricing strategy. Your online store is another option for selling limited tickets based on time or volume.
You can also use this concept to offer pre-launch sales to select customer segments, encourage pre-season sales or offer close-out pricing for a limited time.
Hit Them With All You Got
Using your database, a diverse array of social media platforms, and hitting up your partners, affiliates and sponsors is a great way to get your ecommerce message out to your target prospects.
Personalize your message. Use the person's name in our emails and put a face on your brand by showing your picture and pictures of your team.
Include engaging content and video. Video has proved to be the best way to engage prospects online. Show videos of product demonstrations, engage them with how the product is made, or show actual customer testimonials to convert prospects into customers.
Ecommerce is all about engagement. Having people submit video, share on their social networks and perform tasks to win prizes or discounts motivates them to take action and begins the process of creating brand loyalty.