*This post may contain affiliate links. As an Amazon Associate we earn from qualifying purchases.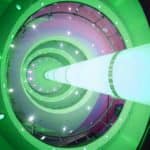 In the lean growth years and beyond, small businesses have benefited from the business friendly services and rewards provided by programs, such as the Starwood American Express Open account, and other business focused credit card programs.
With the explosion of information processing available in today's network economy, small business is now able to funnel the very same technology to attract customers and build loyalty for their business. Participation in customer loyalty network programs, such as SpotOn, Belly or FiveStars, and maintaining a business credit card relationship improves overall results making lateral loyalty programs a big win for small business.
Business Cards Cover Your Big Asset
While points and discounts have become an expected benefit of business credit card programs, protecting you and your team may be a more essential element of membership. In many start-up and small business operations often the key players are the business.

Travel Accident insurance, 24/7 Global Assistance, Baggage Insurance, Roadside Assistance and other features are the things that give you piece of mind, and may make the difference between life or death when a medical emergency or other unforeseen mishap occurs while away on a sales call or business trip. Sticking with a business credit card that provides these benefits is a smart decision.
The spgAMEX card has become very popular in the loyalty business card space. The AMEX Open program provides some of the most comprehensive list of services available to the small business owner, and the StarwoodPreferred Guest program has been raising the bar within the travel industry. The breadth of properties available to earn and redeem points, along with their spg Flight program, where members can redeem Starpoints to fly more than 150 airlines with no blackout dates or restrictions makes for a hassle free experience. The collaboration of these two great brands provides one of the best suites of services for a very competitive fee.
Whatever loyalty credit or debit card your business chooses, read the fine print and seek out services that are most important to your businesses' growth and success.
Big Brand Loyalty Available To Boost Your Small Business
Just like you, your customers enjoy the relationship they have with a brand more when they can earn value-added rewards. Lately the FiveStar App has been getting a lot of media attention as one of the fastest growing loyalty reward Apps because of a rapid influx of financing and growth in the small business category.  FiveStars is one of many programs vying for the small business and larger business segment.
Companies like Belly, RewardMe and SpotOn are also clamoring to add business and consumers to their member lists. LINK here for a list of the top 20.
By way of example FiveStars claim to fame is that they work with Mom and Pop shops and large national chains as their loyalty program provider, Using the one master-key App, consumers can earn and redeem points at a wide array of stores and restaurants. The greatest benefit of this and related programs is that business that participate in the program get access to all their customer data, coaching on rolling out promotional marketing programs and real-time customer information when the consumer approaches the register.
Approaching The Big Bang Theory of Loyalty
As Big Data and the Network Economy collide, business and consumers benefit from loyalty provider brands competing for both their business and loyalty. In the new era of small business loyalty Apps, loyalty program developers are competing for your business by coming up with increased services and improved rewards to attract your participation and motivate your customer to purchase action. It's a brave new world and as processes and data evolves, loyalty marketing for small business and their customers come out the winners.