*This post may contain affiliate links. As an Amazon Associate we earn from qualifying purchases.
Welcome to the world of 'Loyalty Fatigue' where overwhelmed consumers are starting to cut ties with loyalty programs that don't deliver long-term value and who are continually sending irrelevant offers, making members feel that their loyalty  is just a big a waste of time. The fatigue syndrome was identified in an Australian study by Experian Marketing Services where they noted marketers are finding it challenging to turn data into effective insights. Here in the US, consumers had amassed 2.65 billion loyalty programs by 2012 with an average of 22 loyalty memberships per household.  It is estimated that individuals participate in 70% of the programs they enroll in. If you are considering launching, or re-evaluating, a customer loyalty program stay focused on the four motivators of customer loyalty  to build trust worthy relationships:
| | |
| --- | --- |
| 1. Product Value | 3. Emotional Connection |
| 2. Customer Experience | 4. Contact & Recognition. |

 Creating Value By Meeting Customer Wants
"Quality in a product or service is not what the supplier puts in, it is what the customer gets out and is willing to pay for…Customers pay only for what is of use to them and gives them value".  This quote by Peter Drucker, the famous Management Consultant, is the basic premise to launch a business and a marketing effort. The essential element of a brand is the promise of a set of benefits the brand provides to its customers to meet a need.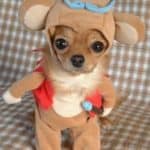 Going beyond a basic need, to fulfill a customer want, desire or wish for something greater creates a deeper brand impression to create intrinsic value. Beyond the basic service transaction what is your brand promise, which consists of your unique selling proposition; the things that differentiate you from the competition; and the values or beliefs of the brand that represent your brand's philosophy or higher purpose. Pedigree Dog Food's belief is that every dog deserves a loving home. Considering that most consumers will not actually taste the food, this statement  offers a reasonable basis for common values and relationship-building. Once consumers trust that you deliver everything you promise, they move toward becoming valued customers and the first hurdle towards building customer loyalty is achieved.
Set The Stage For Your Customer Experience
In the packaged goods industry the best selling new product introductions for last year focused on an industry trend, which is the promise for a healthier, worry free consumer experience. Among the top new product launches was Dannon Light & Fit Greek Yogurt. Here the product name stands alone to make one mentally experience the products intangible benefits.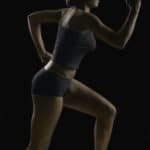 Creating the experience is communicating the intangibles vs. the tangibles. Every point-of-connection with the customer is an opportunity to make a positive impression. Understanding the needs and wants of the customer, and integrating them into the brand strategy, builds relationships.
Within the travel experience 'Fairmont Hotels has successfully maintained a customer relationship process without the use of a points based system. Research indicated that 95% of Fairmont's guests want a personalized experience and consider collecting experiences to be as important to accumulating financial wealth. Fairmont's Presidents Club focuses on personalization, recognition and convenience. Benefits are organized around experiences that expand upon guest's passions, such as food, wellness and sports' according to Sean Taggart, vice president of marketing at Fairmont Raffles Hotels International. Value your customers as individuals and manage every point of their inter-action with your brand to build  trust. Customer loyalty will take seed and grow as customers become fans.
Building Corporate Emotional Intelligence
Steps one and two lead to creating an emotional connection. When customers feel that a brand cares about them, they become personally invested. Brands should have a focused mission, connect with customer's personal values and consistently communicate the message with conviction. For example, Google's mission is to organize the world's information and make it universally accessible and useful. This mission is focused and, by staying true to their conviction, the brand name is now synonymous with the term Internet search. That's an example of an emotional connection!
Connect Without Overloading too many Motivators of Customer Loyalty
In a recent Press Release SpotOn, a leading digital loyalty and marketing platform for small businesses, announced new data revealing that merchants who maintain frequent communication with loyalty program members see three times more customer visits than those that do not send any communications. "This new data underscores that having a loyalty program doesn't mean your work is done," said Doron Friedman, co-founder of SpotOn. "Businesses that supplement their rewards program with consistent communication can amplify customer visits and dramatically impact revenues." Their data also found that while consistent communication is good, there is a tipping point that can lead to diminishing returns. Businesses that send more than 13 Campaigns per month see reduced customer visits. This gets back to respecting every customer as an individual and providing value.
Treat every interaction as a precious opportunity to produce a distinctive personal and emotional experience.  Motivate customers by engaging them as individuals with offers and communications that specifically meet their wants, desires  and shared-values. Your customers are your business.  Exceeding expectations in these four areas will create loyal customers and make a significant difference in the growth and success of your company.