*This post may contain affiliate links. As an Amazon Associate we earn from qualifying purchases.
Understanding Brand Essence
When you enhance your brand essence when gifting free items you are essentially differentiating yourself from the competition while creating an emotional connection.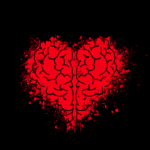 The first time I heard the term brand essence my organization had hired a marketing research company to identify the tangible and intangible factors that motivate our customers to buy and maintain their brand loyalty.
The outcome in the intangible quadrant was that our customers felt cared for and respected. Our brand essence thus became we are 'caring and respectful' of our customers. 
Essence Differentiates Your Brand
Wouldn't you think that' every company is caring and respectful?  The research company took the study a step further, They also asked consumers what they felt about our largest competitors. 
While our competitors may have the same attributes as us, the top-rated emotional factors that motivated their customers were very different than ours.
We were surprised to hear that people had very different words to describe the emotional connection consumers had with each competitor.  
Essence Becomes Core Message
In the areas of our business that competitors exceeded our sales numbers we began to understand something new. 
The struggling business lines for us were the very products and services our competitors were building a different set of emotional constructs to motivate customers.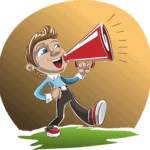 Do we change our core values to build different emotional connections? The answer was simple. Now that we know our Brand Essence we will use it to define us in everything we do. 
Those struggling business lines were greatly improved when we integrated our brand essence.
We began building strong connections with people that were drawn to our unique message.
We knew what we stood for. Our prospective customers were motivated to do business with us. Customers and employees were emotionally drawn to our core message inspired by our values. 
Consistently delivering on our core values attracted loyal customers. They always knew exactly what to expect in relation to their customer experience.
Promotional Merchandise Essence
People love freebies. That's why eight out of ten people have several promotional products in their home or business. They keep these items around for an average of two years.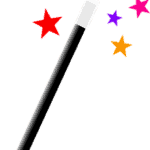 One the one hand a promotional product can work as a business card and serve as a long-lasting form of advertising. 
The pen holder on my desk is my new form of Rolodex (remember those). I can easily pull the contact information from a promotional pen I had received. 
I have been known to make an appointment or order take-out from the array of free stuff I had been granted as a loyal customer.
Beyond the everyday items business give away for name recognition, sometimes a brand has to make a deeper emotional connection though a promotional product. 
For example, trade show handouts, campaign support products, business to business sales support leave-behinds are often opportunities to incorporate your brand essence into a promotional product.
Consider some of the world's top brands Brand Essence descriptions:
Walt Disney = Magical

Coca Cola = Happiness

Apple = Simple Elegance

Nike = Innovation and Inspiration

Adidas = Relentless
When a corporation incorporates its brand essence into a promotional product, changes may occur. 
A Disney pen becomes a Magic Wand, a Coca Cola pen has a happy face as the click button. Simple adaptations incorporate the essence of a brand.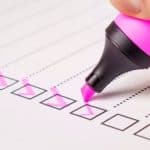 More sophisticated ways to incorporate your brand essence can be identified through developing a type of creative brief to guide your search. 
Include topics such as:
a brand essence overview

campaign objectives,

target audience,

key challenges or features you wish to present to the recipient
Are suggested creative brief elements.
You will be surprised at the many creative promotional products you or your suppliers will come up with when challenged with creative direction.
 Corporate Gifts Essentials 
The holiday season is often a stressful time with year-end wrap-ups. Many organizations choose to thank their customers and business partners with a corporate gift.
Whether it's a food item that the office can share or a unique gift for a client or business owner, never miss the opportunity to promote your Brand Essence. 
End of year marketing through gift-giving is the perfect time to remind business partners about what you stand for and how they will benefit.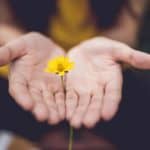 I once worked for an ad agency that sent out attractively packaged driving gloves as holiday gifts. The enclosed letter mentioned how we worked together to win a new high-performance auto account through 'creative teamwork'. 
'We wish to share our joy and remind you that we will always work with you to drive your message home and achieve your objectives, together.'
Probably not the exact words, but you get the idea. In Holiday communications, we were able to include a very brief case study that shared how we work with clients as a team.
Generally speaking, the CorporateGift should not have sales material included. The gift should speak for itself.
Being a creative agency the fun part of this very different gift was that it sparked conversations. Comments such as "Now I have to buy that sports car so I look cool wearing the gloves", or "when are you going to promote my brand as a gift idea" were often lead-ins at business meetings. 
It's always good to create top-of-mind awareness while sharing the essence of your brand with the world.
We actually used this concept to create new business team mailings to CEO's of major targeted accounts.  No matter how big you think you are, everyone enjoys getting free samples by mail! Here, a little sales copy may be appropriate.
With each campaign we always began with a creative brief and ideas were abundant.
Sampling Campaigns That Inspire
Few sales promotion techniques are as effective as Product Sampling for generating trial and initial repeat purchases.
The major concerns are the expense of producing, distributing and targeting the free samples to maximize cost-effectiveness. 
In-Store Product Sampling
Among the most successful delivery techniques is in-store product sampling. This sales promotional method has proven to increase sales by more than 500% on the day of the promotion (Jones 2001). 
If you are like me when I get one of those free-taste samples in a big box store I rarely remember the specific brand if I don't purchase it immediately. Perhaps one in ten times I may purchase the product in a subsequent visit.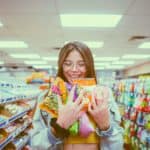 Consistent with my shopping behavior, research studies have uncovered that sales of the sampled brand continue to have a forty percent increase in sales. This increase was noted for an average of six weeks after the sampling promotion event.
The person delivering the sample is always dressed in the store uniform or apron in the big box store example. One sampler is indistinguishable from another. 
Apparently, with over a 500% increase in sales on the day of sampling, most brands don't need to concern themselves with establishing a brand presence at the sampling site. 
However, brand influence is often achieved with more than a simple free taste.
Communicating the soul or the essence of your brand never happens with a generic experience in the aisle of a store. 
If the venue allows, signage, sampler attire, and an individual that is trained or instructed to create a customer experience serves the brand in the long-term. 
Brand recognition and sales increases beyond the day of the sampling event are the things that create customer relationships.
Venue Sampling Delightful Surprise
Delivering a free sample to your targeted customer at a venue related to your product experience creates immediate happiness which makes the consumer receptive to change.
Untamed Spirits Go Wild with Jose Cuervo 
Jose Cuervo Tequila is known as 'the party drink. The brand has been delighting visitors to local bars and other venues with wildly fun sampling campaigns for years.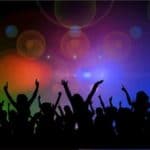 With all the clutter in the beer and spirits industry pushing to attract consumer attention, the organization got very creative and made sampling into an immersive experience.
To start, the brand purchased a Caribbean Island and named it the Republic of Cuervo Gold: A Nation of Untamed Spirits.
They claim the island as the Spiritual Homeland for the Cuervo Lifestyle.
To claim their space in the world, and garner media attention, they had fun with the new island nation.
The brand applied to the UN for official recognition as a nation. When they were ignored they protested outside the UN headquarters. 
Ambassadors from the Island Nation were appointed. A National Flag was created and a very special Iguana was named as their mascot/national symbol
All this was good fun and got much free media attention. If you haven't heard any of the buzz around the brand yet, just wait. 
A team of wild fun citizens of the Republic of Jose Cuervo will be arriving at your local bar with samples, fun antics and a banner that reads,
Don't Just Stand There, Defect. 
Prize promotions offer a free stay on the wild and crazy private island where Jose Cuervo flows all day and night.  
Loyal Customer Freebie Rewards
Cost Plus World Market is a specialty store that sells imported coffee, beer, food, furniture. wine and lots of interesting home and gift items.  Their essence is 'unique, authentic and always affordable'.
My household is a member of their loyalty program called World Market Rewards.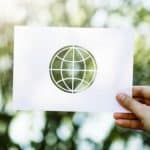 One of the nice reward promotions the brand periodically does is text us a coupon to come in for a free product sample. 
The freebie could be for a sample bag of imported coffee, a special edition coffee mug, an imported food item, and other creatively enticing offerings.
Consistent with their brand essence the items are always unique, authentic, and you can't get more affordable than free!
For us, the retail store isn't on our regular weekly shopping schedule. To be honest I signed up for the program to fulfill my selfish internal drive asking 'how do I get free items'.
However, when we get the free sample offer it always inspires up to visit the store to get our free sample and go shopping. 
Identifying Your Brand Essence
Exploring what differentiates your brand in the hearts ad minds of customers begins with a type of brand introspection. What you do and how you do it is the first step to looking within.
Consider the characteristics of your product or service. What do you offer that is different than any other. Even in commodity industries, there are often very distinct things that you can identify that set you apart. These are your brand characteristics.
 Translate your brand characteristics into emotional benefits. How does your brand characteristics ignite something in the hearts and minds of your customers? A food brand that never uses preservatives creates healthy customers. Families use the product because they love their children. Explore the impact your brand has on emotions such as Love, Pride, Joy, Happiness, Compassion, Gratitude, and others.
What are your established company values? How does that make your brand different? This is what is known as your Brand Personality. it's how you approach your business and how the world sees you.
What is your brand identity? How do you communicate with your customers and what symbol or logo do you use. For example, Quaker Oats has used the symbol of a man dressed as a Quaker for eons. What does that represent in the minds of the consumer and how does the Quaker Oats brand establish their positioning within the larger market with that symbol?
When you pull all these differentiating factors together what words consistently come up in the process? These are the factors that contribute to formulating your Brand Essence.
Once you determine the words at the core of your brand, use them when creating strategies for everything you do.
When you know precisely what your company stands for you will have focused strategies that will connect with customers and expand your business.