*This post may contain affiliate links. As an Amazon Associate we earn from qualifying purchases.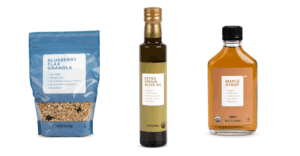 With nearly $50 Million from Venture Capitalist the Brandless brand marketing to Millennials touches upon all the right hot buttons for the largest segment of the US population.  
The founders of the concept have years of experience launching and managing online business units. Understanding how to market to the millennial generation and using a laser focus, their strategy is to  specifically target urban millennials.
They created Brandless based on what millennials look for when purchasing products and services. It will be interesting to observe how the concept succeeds and changes as competitors catch on and/or the segments buying patterns develop over time.
What The Heck Is Brandless
Brandless is an e-commerce company that sells "brandless" foods and household goods, all at a price of $3.00 each.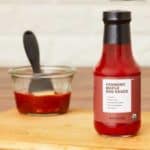 The products are tested by a beta group of product testers/consumers, to identify the best tasting or performing variety within each category.
Every product is organic, non-toxic, hypoallergenic, non-GMO, with no artificial colors, flavors or preservatives. No animal testing was done in developing any Brandless product. Getting the picture of how a competitively priced online store with these features may begin to attract the attention of millennials and other shoppers who are looking for quality at a fixed price.
The Things Millennials Care About
Research has indicated that millennials have a very different experience and expectations than their parents generation when it comes to brand relationships. Here are 4 traits that are often cited in millennial marketing research:
They seek products that specifically appeal to their values. The engagement is not how a marketer may position a product for mass appeal. Rather the positioning must speak directly to the millennial buyer's needs.  A focus on the customer, not the company.

Growing up during a time of ever changing technology and globalization, millennials are more aware of social responsibility for themselves and through the products they buy. They expect companies they interact with to give back by sharing a portion of the profits.

Millennials use technology for convenience and they seek out the best value through competitive price comparisons. They take into account social responsibility and learn through social sharing.

Wellness  in the form of exercise, healthy, organic foods and products that don't negatively affect their health or the environment are important factors.
Concepts Converge To Disrupt The CPG Industry
Brandless has coined the term Brand Tax. This refers to the price markups manufacturers pay to advertise and distribute products through retailers. Eliminating these costs saves the consumer money. Thus  a customer focus vs. a product focus. High quality, organic and natural products for less.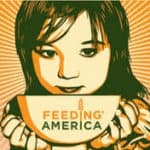 With every shopping experience Brandless donates a meal through Feeding America, the nation's leading hunger relief organization. Brandless marketing states that your purchase supports change in the world through random acts of kindness, which, they emphasize, is priceless.
Tying in with a cause related to their products and tapping into the segment's social consciousness need is what many brands currently do. Brandless has made it an key part of their core business. It's not just a portion of proceeds for limited purchases, it's for every purchase
Using Shipping As A Promotional Offer
Shipping is a challenge for online marketers. Currently there are shipping discount competitions between the big retailers like Amazon and Walmart to get the consumer's business through shipping promotions, memberships and free delivery offers.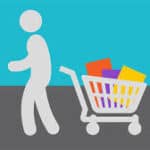 Close to 70% of consumers abandon their shopping carts once the shipping fee appears. How do you compete with the big retailers and consumer shipping price shock? Brandless has thought this through. The shipping costs are part of their brand message.
Orders over $72 get free shipping. If your order is less than that there is a flat shipping charge of $9.00.
Should you chose to  enroll in their B.More program, shipping is free for orders over $48. You also receive notices about new products being introduced, 10 meals are donated to Feed America at sign-up and every B.More order generate 2 meal donations to Feed America vs. one for non-member orders. The low cost for membership is $38.00.
It seems the Brandless team did the math and figured out how to cover shipping with minimum purchase requirements. The enhanced social responsible benefits creates a feel good emotional response when ordering and signing up for membership. I think it's a win/win/win for Brandless, the customer and the Feed America program.  
What We Can All Learn From Brandless Experiment
Way back in the early '80's a no frills, no name brand was very popular. The '70's and early 80's were a heavy recessionary period and shoppers were looking for ways to save on standard food and household purchases.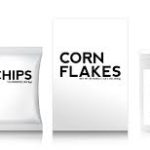 Packages with bold black lettering on a white background would simply state, Peas, Paper Towels, and even Cigarettes. The no name brands were actually produced by manufactures that also produced the categories competitive products, so the quality was pretty good. The generics cost were generally 20 to 50 percent lower than name brands. At their peak in 1983, the no-frills products generated 2.4% of all grocery sales.
As the economy changed the field of Sales Promotion took off. This is the period when Consumer Package Goods companies launched competitive discounts, coupons, sweepstakes and other sales promotions to compete with each other and generics. In 1984 these sales plummeted 25%, and eventually the no name brand disappeared. 
This past experience came to mind when I heard about Brandless. We often see industries, such as airlines and auto manufacturers crush small start-ups using heavy discounts and sales promotion. The notable difference is the 'no name' brand came out of a period of deep recession.  Consumers had no other options but to buy discounted products. Today there are many choices and opportunities to get a discount, however the healthy organic/natural factor and the social responsibility element is unique for the Brandless product line. A perfect storm of a generational shift, technology and social responsibility should create a successful growth curve.
As Amazon and Whole Foods compete in this space, and other competitors enter using similar strategies, it should be interesting to see how Brandless survives and adapts. Let's hope that the entire market begins to focus on wellness and social responsibility for the good of us all.