*This post may contain affiliate links. As an Amazon Associate we earn from qualifying purchases.
Knowledge of PMP Language & Process Creates Value
Applying these 8 steps to execute your marketing plan as a Project Manager opens up your world to effectively picking a project up mid-stream, and cluing you into the language of those trained in the Project Management Process.

Project ManagersProfessionals (PMP) earn their designation by following a tiered process for Initiating, Planning, Executing, Monitoring/Controlling and Closing a project.
If you are running the entire marketing execution process, or participating as part of the larger project team, awareness of these formalized steps makes you a valuable team asset.
In my many roles as an agency account person, a marketing manager, and a business consultant I have been brought into a planned project to implement the marketing process. Many projects get flummoxed at the execution level, because of the detail and skills needed to manage diverse suppliers in the sometimes-subjective, creative industry.
Having a 'can do' attitude, along with the flexibility to become a quick study is an acquired skill.
Incorporating your skills & knowledge from past experiences, and having the ability to know how to creatively develop new ideas, creative executions and distribution & fulfillment sources are just some of the challenges faced at crunch time.
The Eight Steps To Executing a Project
Here are the 8 steps developed by the Project Management Institute (PMI) that you may want to use as a guideline should you too be in the position to execute a project in process:
Direct & Manage Project Work
Perform Quality Assurance
Acquire Project Team
Develop Project Team
Manage Project Team
Manage Communications
Conduct Procurements
Manage Stakeholder Engagement
Not every project flows along these defined guidelines. When you think each step through, you are less likely to miss anything and come in on time, on budget and on spec.
A Case Study or Lessons Learned The Hard Way
As a burgeoning sales promotion-marketing manager at a large ad agency, I was handed a project to develop a sweepstakes for a credit card sponsor of the Olympics.

The agency managed the media advertising and sports marketing for this client, and this was supposed to be a simple sweepstakes to promote their official Olympic Sponsor designation.
The actual Olympic games were to occur two yeas out, so we thought we had plenty of time.
Following the 8 Execute A Project guidelines (which were not available at the time) here are some of the accomplishments and, more importantly, lessons learned.
Direct & Manage Project Work
Meeting with the account team and the client's marketing director I was presented with the following Project Deliverables:
Create a Summer Olympics Sweepstakes Themed ad campaign to launch one year prior to the event
Partner with other companies to develop a prize structure using other 'Official Olympic Sponsor' products and services.
Create official rules, fulfillment, registrations and other sweepstakes administration related processes.
Create an illustration or original piece of art that captures the spirit and emotional appeal of the Olympics, and the client's sports marketing strategy.
Integrate Olympic themed sweepstakes and original art/illustration into a print ad.
Contact the International Olympic Committee (IOC) in London to obtain approved logos, mascot and other related art. Coordinate with IOC for approval of all materials.
Create a logo treatment integrating client's branding featuring their Olympic Sponsorship.
Present creative to the internal account team for agency and client approval
Work with agency sports marketing account team to integrate the official sponsorship into the client's ongoing sports marketing sponsorships.
To manage the workflow I separated the work into three categories: sweepstakes development, creative development and account team coordination to create a marketing plan outline.
My department would develop the sweepstakes administration and handle negotiations with the IOC and other official partners.
A creative director was assigned to my team to coordinate the creative aspects such as the illustrations, ad development and logo treatments. Additional team members were assigned from other agency units for the agency cross-department team.
The elements were aligning, so what could go wrong?
Perform Quality Assurance – Did We Miss Something ?
Quality Assurance (QA) is a process to check and make sure that a product or service is being developed to specific requirements. Before taking a project management course I thought this was more of a process that focused on manufacturing. Looking back on this experience, and the things that went awry, we should have been more specific when we gave direction to other team members.

The process I used at the time was to develop a detailed creative brief that was approved by the internal and external clients, aka the stakeholders. The document was then distributed to everyone involved in the process to use as a roadmap.
Using this document as the QA mechanism, I moved forward giving direction to my sweepstakes team and conducting individual meetings with the creative team and cross-department team members. As a follow-up to each session I developed a meeting report and distributed it to all team members and stakeholders to detail next steps and budget requirements.
Seems like a perfectly good process, right?
Things That Weren't Planned For:
The creative team commissioned a renowned artist to create a piece of original art, which was completed and billed before the next status meeting. We had not even established a specific direction or a budget. The artists' agent pulled a fast one and completed the project with limited direction. Potential disaster!
Because we were two years out form the event, the IOC had not finalized their sponsorship agreements or the U.S.A. producer of promotional products. Apparently our timeline for marketing was not aligned with theirs!
The sports marketing team moved forward with integrating our client's Olympic logoed signage and ads into the existing sponsorship programs without getting IOC approval. We learned that there were different levels of sponsorships and rights to using the five rings, which we potentially were violating.
It all ended well.
The client loved the original art and did not squawk at the price.
Our agency actually assisted in setting up the official U.S. promotional products supplier.
Our need to work with other official partners prompted the IOC to finalize other partnership agreements.
In the end we did not violate any sports licensing agreements, but did cause some angst when the logo appeared without prior knowledge.
After this experience I now set up detailed specifications for every process.  Before developing your timeline for marketing activities, step back and identify risks, deal with the ones that will have a high probability of occurring and develop a plan to mitigate them in advance by establishing a detailed QA process.
Acquire Project Team

In this sweepstakes example I had my own departmental team and a loosely formed team of other department members and stakeholders.
We were all working on multiple projects and most of the communication was done in one-to-one meetings vs. team meetings attended by the diverse members. From this learning experience I changed my team acquiring process. Prior to team formation I have a conversation with potential team members to explain the scope of the project and get their commitment to the level of participation required. This change not only made for better team development, it produces big ideas, better processes and new products and services.
Develop Project Team
Begin with team Kick-Off process. A good approach is to start with a meeting where the sponsor  provides direction and lays out what is expected. Members then introduce themselves to give a sense of who they are and what they do.
Lay out the project details and give team members input into how they will interact with each other, setting ground rules. Having a diverse group of team members often makes for better results. Consider the concept of the 6 Thinking Hats, developed by Edward de Bono, and look to each team members' skills to fill each of their different ways of approaching a problem.
Manage Project Teams

In the sweepstakes project example, having a team that was acquired with more forethought and developed from the first meeting would have uncovered some issues.  The process naturally creates a more cohesive unit to jointly develop an integrated timeline for marketing activities.
Depending on the size of your team, your marketing plan timeline, and the skill level of participants, there are different types of management process that can work for you. In the fast paced world of marketing it is often advisable to have weekly team meetings or even daily stand-up meetings to determine where we are and what we need to move forward. As the person in charge of execution it's your job to deal with other team members and stakeholders to make it happen.
Monitor QA constantly to keep everything moving forward and within budget and scope. Creative people often come up with new ideas or explore a tangent, that's what makes them good at what the do. It's your job to keep them on track to prevent Scope Creep.
Manage Communications

A famous quote by George Bernard Shaw: "The single biggest problem in communication is the illusion that it has taken place."
In the Kick-off meeting determine how the team will communicate and stick to it. Having a shared forum, where members can log in and input updates is becoming popular.
Team members are usually from diverse backgrounds and communicate differently. Continually summarize communications and make the effort to make sure that the receiver of information understands their part in the process.
Conduct Procurements
Establishing an approval process for spending money, or assign a person to be responsible for getting approval for every purchase, is a good practice. In the sweepstakes example the creative team assumed responsibility and made a purchase without authorization. The issue was that a procurement process or system was not established, so the team moved forward with the knowledge they had at the time
As a consultant, I insist that every vendor agree to the scope of work, set a fixed price and sign a contract. If the price or project scope changes the contract is revised in writing. I can't tell you how many times a contractor came back with a bill higher than agreed to. I am usually working within my client's budget with no room for flexibility without prior approval.
Make sure everything is specified in writing and adhered to.
Manage Stakeholder Engagement
As with many projects, the timeline for a marketing project is often planned way in advance. The Olympic sweepstakes project was created two years prior to the actual event. Keeping the client informed, when they had more immediate, and frankly, bigger problems to deal with, and working with the IOC, who had their own timeline were some of the challenges.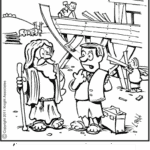 Another reality is that the people you started the project with may have moved on and you are continually dealing with totally different stakeholders.
Always be ready to re-pitch your project. Having the famous 10 second, 30 second and 60 second pitch ready at all times is invaluable. You never know when you will be called on to pitch or defend your project.
There are also many ways to communicate your progress. What worked for the original project initiators may not work for newly appointed ones. Understanding their communication style and keeping them informed on progress, KPI's, and successes may be the most important part of the project to insure its launch and success.