*This post may contain affiliate links. As an Amazon Associate we earn from qualifying purchases.
Your Values and Vision Are As Important As Your Product
The 5 content strategy steps to business success is all about creating content marketing using those high-level, abstract, sometimes head-numbing elements everyone struggles with during the traditional strategic planning process. 
Today storytelling is important. Answering the question about why you are in business is what draws people in. 
Having A Purpose Makes For Appealing Stories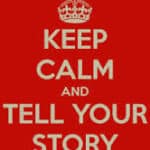 In the world of content strategy marketing, how you solve a problem for your prospects, your community and what impact you have on the world drives traffic and changes perceptions.
Away from the nuts and bolts of everyday business, traditional strategic planning makes us think of abstracts, such as our vision, mission and what business are we really in.
Your business strategy determines your content strategy. Here are the first five steps of Strategic Planning that will guide you in business and content marketing success
1.Basic Foundation- Your Core Values and Principles
Connecting Culturally With Customers
There are lot's of companies with great products at low prices. So why do people pay more for certain brands and love doing it? It's all about content and context.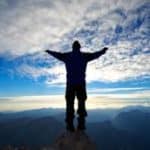 If your business content connects with customers in the context of their lives, you form a partnership. What's going on for a person in their environment and culturally? How are they connected to their generation, social groups, and the other belief systems they identify with.
The things that set you apart from your competitors and attracts attention is your business philosophy, your culture.  An organization's Value Statement represent the priorities in an organization's culture, including what drives people and how they act. A business's culture is developed from a set of core values.
Once you develop a well thought out set of values, your internal and external customers know what you stand for.  Share your values in their basic form to your employees, stakeholders and the world.
Starbucks, A Case Study
Consider Starbucks list of Core Values that I took directly from their website:
'Starbucks Values
With our partners, our coffee and our customers, we live these values
Creating a culture of warmth and belonging, where everyone is welcome

Acting with courage, challenging the status quo and finding new ways to grow our company and each other

Being present, connected with transparency, dignity and respect.
Delivering our very best in all we do, holding ourselves accountable for results
We are performance driven, through the lens of humanity.'
If you look deeper into Starbucks' content on their site, they have a section focused on Social Responsibility.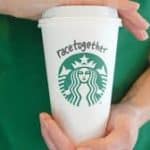 Here the company focuses on main 4 topics: Source Ethically and Sustainably, Create Opportunities, Lead in Green Retail, and Strengthen Communities.
Starbucks uses their list of Values to drive how they treat their employees, customers and the world. They appeal to us through serving a unique product, in a friendly and comfortable environment and, on higher level, sharing their impact on our global culture.
As they communicate their values through ongoing content and public relations, we feel good about buying from them and being part of their ongoing cultural experiment.
Sharing your values and your operating philosophy creates a corporate culture. Touching prospects culturally in the context of their lives, is the objective of a successful content marketing plan.
2.Vision – Share What You Dare To Achieve
What does your organization aspire to become or achieve in the future? How does a shared vision impact on your daily quest to achieve greatness. How do you define greatness?
Developing a powerful vision statement and moving your business into a future that you create motives everyone. Think of all the content you can create around moving towards an exciting vision.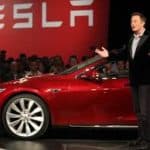 Some of the most successful companies had vision-driven leaders. Vision driven organizations always outperform their competitors.
Apple, Berkshire Hathaway and Tesla are examples of companies that have a vision that they  shared constantly with the world. We become part of their new and exciting future. We look forward to their success. Their success is our success.
A vision gives meaning to your existence. It acts as a source of inspiration and a guiding light for you, your employees and customers. It can be filled with possibilities that don't currently exist.
When Apple launches a new product the CEO holds a meeting where he shares the company's insights and discoveries. It is recorded, televised and shared in content. We participate in the vision and have come to expect new technologies that will enhance our experience. This is an example of how your vision plays a major role in your content strategy.
3. External Assessment – The Niche You Occupy
The elements of the external assessment process that I use are:
Market Segments and Opportunities

Competitive Analysis

Trend Analysis
When you evaluate the external competitive environment for your business and content strategy, start with your current customers. How do you solve their problems and meet their needs. What do you do better than your competitors. Where is your industry headed and how do you anticipate your customer's needs in the future.
4. Internal Appraisal – Know Thyself
Take a good, hard look at your operation, and do it annually. Here are the elements to consider:
Structure and Function

Resources

Strengths and weaknesses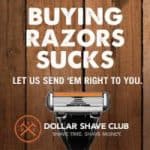 As technology and customer expectations change, are you prepared to meet the challenge?
What changes did you make to meet customer demands? Can you share them through your content?
Knowing what you do best and communicating how you do it will create buy-in and support from your customers.
Look to startups such as Dollar Shave Club . They identified a niche, "guys who don't like getting ripped off" according to CEO Michael Dublin. The company created a YouTube video that went viral. They solved a problem and used the knowledge of their limitations to create content that disrupted an industry.
5. Mission – Translating Your Vision Into Action
Your mission statement describes what the company wants to achieve during a specific timeframe. When succinctly stated, it communicates the current direction and objectives of the organization.
In the 1980's Steve Jobs and the team at Apple Computer developed this mission statement:
"Man is the creator of change in this world. As such, he should be above systems and structures, and not subordinate to them."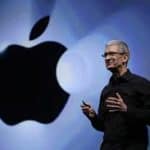 Thirty years later we see what this statement did to drive the thinking throughout the organization that changed an industry.
Today, Apple's mission statement is more specific:
"Apple designs Macs, the best personal computers in the world, along with OS X, iLife, iWork and professional software. Apple leads the digital music revolution with its iPods and iTunes online store. Apple has reinvented the mobile phone with its revolutionary iPhone and App Store, and has recently introduced iPad 2 which is defining the future of mobile media and computing devices."
This is more a list of products and accomplishments. It does instruct what the organization wants to focus on achieving, while providing direction. The latest version is an example of content marketing coming together with a mission to achieve positioning in the minds of the Apple team and their customers.
Aspire To Greatness While Inspiring Us To Action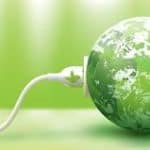 These tips for Strategic Planning should serve as a template to plan for success in business planning  and content marketing communications.
When you ask 'what is content marketing', consider it's value.  
Value in the form of providing information that people can use. It also means connecting with people in the context of their lives, while inspiring them to connect with your brand.
As we continue to shift from traditional advertising and promotion, content should revolve around what's important to the customer in the context of their lives and your product.