*This post may contain affiliate links. As an Amazon Associate we earn from qualifying purchases.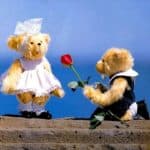 Sales promotion is the unique marketing technique that creates excitement while evoking the ago-old Law of Reciprocity;
"Do something nice for someone and they will feel compelled to do something in return."
When you are reaching the right person with a small item that they can really use, they will forever have a positive brand impression.
Here are 10 ways to attract customers using giveaways to realize big returns:
1. Product Sampling
There is a reason why supermarkets and big box retailers give you a free tasting sample as you stroll down the aisle. In store sampling frequently results in sales five to ten times higher than before the sampling promotion.
In studies about decision making behavior it is documented that 85% of decisions are based on emotion.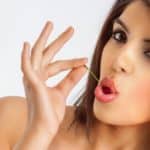 When you put together a promotion that appeals to stimulating all of the senses, it is hard for consumers to resist continuing the relationship by purchasing the product if the experience is pleasurable.
The long-term positive brand impression is also established during the experience. Sampling a product at a special event or a customized venue is also a great way to appeal to a specific demographic in an atmosphere that leads to all kinds of positive associations. When launching a new product or feature, sampling is a great way to create the customer experience and build a long-term brand relationship.
2. Promotional Items
Recently I needed to call a carpet cleaning company that I had hired in the past. I immediately went to the stash of pens I keep in a mug on my desk to find their number. I chuckled as I realized that the mug that I keep the pens in, and all the pens within it, are all promotional items from companies that I had done business with for the last 10 years.
According to the Advertising Specialty Instate Impression Study, 56% of US consumers own a logoed writing instrument and the cost per impression pens out at 1/10th of a cent. Being creative with a low cost promotional item that promotes your business is truly the gift that keeps on giving.
3. Trade Show Giveaway
The best way to attract a customer to your booth at a trade show is to engage the attendee so they stop and visit.

While your company may offer the hottest item in the show, the endless aisles of industry offerings become a blur as show fatigue sets in. Often a cool promotional item that uniquely ties into your Unique Selling Proposition (USP) can create show-wide word-of-mouth and have people lining up to get their freebie. Engage them with a giveaway that involves the attendee and begins the process of creating the customer experience.
A mini-sports competition and prize, a virtual experience photo, or mementos of an interaction with your brand are gifts that create relationships and engaged customers, for years to come.
4. Sweepstakes
Sweepstakes today are able to create a strong emotional connection with a specific psychographic audience as a result of combining traditional and social media channels. Consider the HGTV Smart Home Sweepstakes 2013.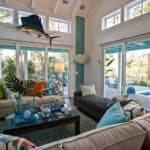 It was the first time the network decided to segment people that craved knowledge about reducing energy expenses in their home with the attraction of a enter to win Smart Home Giveaway. This example is a gift in many ways. Cable TV subscribers were able to enter the sweepstakes every day during the promotion which drove online traffic to the HGTV site, the network worked with sponsors to feature the latest smart home applications, partners helped fund the promotion, consumers learned about and purchased new products and services to reduce energy costs and ratings increased for the network as social media spread the word. While only one lucky winner won the Smart Home, many benefited from the ripple effect of the well-orchestrated promotional campaign. Very smart indeed.
5. Contests
A contest requires that a level of skill is needed to enter. It engages the consumer further than a sweepstakes by including an interactive component. The beauty of a contest is that all who enter benefit from learning. Answering questions about a brand, submitting a picture of their hometown, or writing a brief essay stimulates the mind while creating a brand impression that delights, inspires, excites and arouses new interests. The right contest will create a big impression and attract hearts and minds as people challenge themselves to new levels of thought. Regardless of who actually wins, the lessons learned by all who participate and observe your contest is a gift in itself.
6. Prize Giveaways
Remember how Oprah took the prize giveaway to a new level when she gave a car to everyone in her studio audience. The Ellen DeGeneres show has expanded on the new tradition by giving her TV viewing audience the opportunity to win audience prizes by entering to win on the show's online venues. The producers save sweepstakes registration fees by keeping the online prized below $5,000, so that they don't have to register every sweepstakes event. If you ever attended an event where a "goody bag" was gifted or a prize was awarded to the audience you know the joy it creates. The excitement created by Ellen's prize giveaway adds to making her the top daytime talk show. Working with partners or sponsors can make the prize giveaway an affordable and a win/win for all.
7. Gift With Purchase
Order now and we'll send you two! How many times do we hear that offer; yet it works!  Motivating a shopper to buy or spend more than they had planned is often achieved with a gift with purchase offer. Knowing your specific objective is key to the programs success. If you want to promote a specific item, having a bonus gift of that item may be appropriate. If you want to increase overall sales, a related gift with every purchase may work well. People like free gifts, and it's a great example of the law of reciprocity in action.
8. Member Benefit Package
I have worked with many Associations and Non-Profits that provided members and contributors with a member benefit package. The items contained within the package are often promotional items and/or special discounts for members. Generally the value of the items within the package are far less that the money the member or donor paid, and that's OK. People join Associations or give to causes because they are passionate about something. The package is provided as a thank you, a way to connect with members and to establish a sense of pride. Passion. pride and loyalty are all inter- connected. By providing promotional items that resonate with the audience an emotional connection is established.
9. Loyalty Points
Loyalty point programs have become a type of currency. From the simple punch card to the elaborate programs offered by supermarkets, airlines and banks, people clamor to earn prizes if they are achievable, creative and offered with a brand that creates a positive customer experience. Bonus points are a great way to reward best customers or to achieve a business goal using a stretch customers are willing to make. Even if the points are never redeemed, providing customers with the opportunity to earn a bonus as they aspire to reach a plateau to one day redeem that dream vacation or prize is a gift for the consumer, with a breakage factor built in for the provider.
10. Virtual Rewards
Starbucks does a great job of rewarding customers with virtual rewards. For example, every time a customer uses the mobile app to make a transaction they are awarded with a gold star. When they collect several gold stars, they are rewarded with a status-level virtual reward, which gives the customer access to new benefits. Virtual rewards have revolutionized giveaways because the new currency is unlimited in quantity and in scope. As we move into the future of mobile connectivity Virtual Rewards will create a world where the law of reciprocity is taken to entirely new levels