*This post may contain affiliate links. As an Amazon Associate we earn from qualifying purchases.
How many times as a business professional have you searched for promo products for an upcoming function only to discover that you are required to order a large quantity when you just need 50? It's not unusual, but with the different imprinting processes today you can find many business promotional items with low minimums.
Granted many promotional gifts do have large quantity minimums and it's usually those items that are very inexpensive. It is very difficult for a manufacturer to justify setting up the machines to personalize the item with your logo on a $.30 pen for less than 500 quantity. Think about your business and the break-even points that you try to achieve minimally, ultimately you are trying to make a reasonable profit to survive. Well, so are they. That is why there are minimums to begin with!
However, there are many cheap promotional items that have low minimums. There are also promo items that you can order at 50% of the minimum with a less than minimum fee. The less than minimum fee is usually $40-$50 so you can easily calculate the differences to see if it makes sense to order less rather than more.
More than One Million Promotional Items Available
In most cases the more expensive an item the lesser the minimum order will be.  Keep in mind also that there are literally more than One Million promotional products that can be imprinted with your company logo and/or message so there are options at many different levels.
Some low minimum promotional items (under 100 Quantity) include:
Leather Padfolios
Leather Key Tags
USB/Flash Drives
Speakers
Power Banks
Many Tech Products
Flashlights
Various Bags, Backpacks, Totes
Caps
Picture Frames
Travel Tumblers
Food Gifts
Umbrellas
TableThrows
Most Apparel
Higher-end Pens
Many times the quantity minimum depends on the imprinting process. For instance a laser engraved or debossed logo can be done with a much smaller minimum quantity than a silkscreened imprint.
Of course, there are always exceptions to any rule. For instance, a popular promotional gift is a coffee mug. Most manufacturers require a minimum quantity of 144 for the silkscreened imprint, yet you can find some mug manufacturers that offer a minimum of 72 or even 36. Now, keep in mind, you are usually paying a premium price for the smaller quantity. It is unlikely you will pay the same price for the 36 quantity that you would for the 144 quantity. A quality promotional marketing company can advise you appropriately.
Custom Promotional Items Have Lasting Impact
However, when it comes to most custom promotional items the low minimum is relative to the actual custom process. If you want to have something that is manufactured by a plastic injection mold process then your minimums are going to be very high. The molds themselves are expensive and it doesn't make sense in most cases to produce something using that process for less than 10,000 quantity.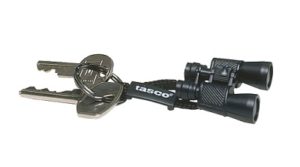 Just a few years ago it didn't make sense to go overseas for a custom item if you were going to produce less than 2500 or even 5000 quantity. Luckily for those of us who love designing custom products you can now produce items using many different materials and processes for as little as 500 quantity.
As a matter of fact, we just designed a custom shaped power bank for a client. It is really going to make them stand out with their customers and prospects for a minimum order of only 500 quantity. Now, granted they are not inexpensive, but given the usefulness of the item we are confident that they will be receiving long term branded exposure with their clients.
Remember, out of sight, out of mind. You always want to leave your clients and prospects with quality logo products – even if you only produce a few!