*This post may contain affiliate links. As an Amazon Associate we earn from qualifying purchases.
A great reason to integrate green promotional items into your strategy is the organic growth of today's consumer centric social media platform.
Businesses strive to create a closer personalized relationship with customers and develop a 'raving fan' base. Green promotional giveaways are a great sales promotional technique to showcase your innovation while creating a lasting impression in the hearts and minds of prospective customers.
Sustainability As A Business Practice

A few years ago sustainability was a big business buzz word. It's defined as a business strategy that incorporates environmental and social issues into the business model.
Many pundits joked that business owners will be transformed into 'tree-huggers', losing site of profits over protecting the environment. In reality, many businesses discovered that changing inefficiencies in processes and wasteful practices created increased profits and the opportunity to share their success, while improving brand awareness and image.
Improved corporate stewardship and a sincere concern for the environment, which coincidently prospective customers inhabit, should be incorporated into much of the promotional materials you distribute to keep the conversation going in a good way.
 Grow Your Eco Friendly Strategy Organically
In the world of eco friendly promotional products there are a long list of categories. Terms such as renewable, reusable, recycled, energy saving, eco-tech, eco-value biodegradable and organic are just a partial list.
Sales promotions should strive to create an emotional response and connect consumers to your brand.

The ultimate goal is to motivate consumers to purchase action. Rather than going to a generic swag.com site to find something to put your company logo on, the process of creating a promotional item should relate back to the overall marketing plan and achieve a specific marketing objective.
I attended a trade show where a sales rep from major outdoor sporting goods store presented me with a refrigerator magnet reference chart of approved and endangered seafood. Upon receiving the chart I immediately became aware of the organizations commitment to the environment. I have since visited their store and website and made some purchases, that I feel great about. They created a simple promotional item that tied in with a greater sustainable strategy to change hearts and minds.
Go With The Flow And Grow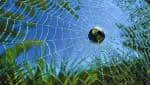 As the masses of consumers become aware of the damage plastic bags create or things that are not biodegradable creating landfill havoc, it's an opportunity for businesses to provide items such as reusable shopping bags, flash drives made from renewable plastic, or event invitations made of seed paper to communicate a greater sustainable strategy.
The opportunities to impress upon consumers your innovative, eco friendly strategies are boundless. Consider how your promotional products fit into your business strategy, marketing program and the web of life to personalize the customer experience and create even more raving fans, forever.