*This post may contain affiliate links. As an Amazon Associate we earn from qualifying purchases.
Act Fast And With Purpose 
The need for speed, convenience and customization has raised the bar in creating instant gratification marketing to millennials.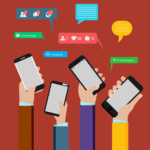 The digitized lifestyle, and the incredible amount of information available, has trained millennials to ignore advertisements and anything that is not immediately relevant to them.
It's also been established that millennial marketing information has to be mobile optimized  for quick, easy access. (81% of millennials own a SmartPhone).
Bottom line, if millennials can't access information immediately, through their phone and/or your content doesn't contain what they need to know right now, they will simply move on.
Sales promotion techniques that are engaging, useful and relevant to a millennial consumer are more important than ever to capture their attention.  
[amazon fields="0692153632″ value="thumb" image_size="large" image_align="center"]
[amazon fields="0692153632″ value="button"]
America's Leading Instant Gratification Supplier
First, let's look at a prime example of this rapid change in industry, designed to meet the need for speed, convenience and customization.  
Case in point, Amazon.com has grown exponentially by meeting these 3 requirements, and more.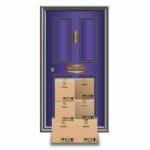 Amazon's shipping time is 2-days faster than their competitors. Their ordering process is becoming so easy that you can order using an Amazon echo smart speaker or scanning a Dash Button. You say it or scan it, like magic, your desires are delivered to your door.
The real win for Amazon is their loyalty program, Amazon Prime.  This customized service program has built a very loyal audience. In fact, more than half of U.S. households are prime members. It's estimated that 55% of all online shoppers, in the U.S., check Amazon first, when they feel the need to buy.
In line with their speed and convenience factor, Amazon Prime provides 2-day shipping, along with unlimited streaming of movies and TV shows with Prime Video.
The convenience to purchase almost anything from one competitively priced supplier. Along with discounts, fast delivery and numerous value-ads are the types of promotional offers that create excitement and loyalty among millennials. 
Amazon is ahead of the curve and their results prove it. Fortunately, for everyone else in business, there's more to millennials than fast, easy and specifically customized for me.
[amazon fields="145229156X" value="thumb" image_size="large" image_align="center"]
[amazon fields="145229156X" value="button"]
What Do Millennials Find Gratifying
Being the most educated and diverse demographic segment in the US, the millennial generation has proven themselves to be outstanding individuals. As a group they are defined by:
Sense of purpose

Need for autonomy

Desire for continual improvement

A sense of community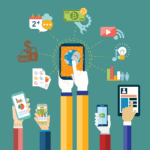 In addition to these attributes, other factors also define the millennial consumer:
They are tech savvy, 81% own a Smartphone. They spend an average of 25 hours per week online.

They are health conscience, 1 out of 3 millennials state that living healthy is their goal.

Personal safety was identified as the top issue in the Millennial Values Research study. Having grown up with a media barrage of crime, terrorism and war, 81% of those surveyed mentioned personal safety as their main concern.
Instant Gratification Sweepstakes Strikes At Millennial Aspirations
As consumers, millennials want to participate. Using selfies and social media updates, they love to engage with their world and put themselves in the spotlight.
Bowlmor AMF, the company that made Bowling hip again, encourages millennials to post pictures and user-generated content to tell the companies' brand story.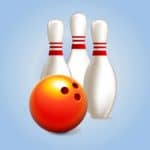 A WIN FREE Bowlmor gift cards sweepstakes is used to attract attention and motivate millennial customers to instantly download a picture from their SmartPhone of their bowling fun times, using a hashtag.
According to Colie Edison, Bowlmor AMF VP of Marketing, "When your consumers can relate to your content in an authentic way — In this case an honest look into the brand experience — your brand message goes a lot further."
Socializing and community are priorities for this active and engaged segment. When cool experiences go viral, FOMO (another term associated with millennials which stands for Fear of Missing Out) kicks in and more people want to check out what they are missing.
Product Sampling To The The Frugal and Connected
It's been well documented that millennials came of age during tough times. Even though things are improving, as a group they are stretched.
The top items millennials spend their money on is: education, clothing, food, services, socializing and transportation.  Deals, coupons or trial product samples aligned with these categories get noticed.
Communication of your brand positioning and value proposition should be immediately obvious when you share an attention grabbing offer. Don't tell them what the offer is, attract them with relevant  pictures, icons or short videos immediately communicating the 'what's in it for me' message.
It's a 10 Haircare Founder/CEO, Carolyn Aronson, built her business using a massive sampling campaign.
She distributed her product through opt-in subscription programs in the beauty industry. Programs that generated success for her brand were; New Beauty's Test Tube, Ipsy, and Birchbox sampling programs.
Organically celebrities the likes of Paltrow and Applegate spread the word after receiving their samples. The company created a distribution channel to over 30,000 doors in the process.
Anderson noted that millennials are turned off by paid endorsements. "Instead, they are heavily influenced by authentic experiences…When they find a product they truly love, they are eager to post, tweet and talk about it."
The beauty product distribution channel used to distribute samples customize their packages, based on the customers beauty care preferences.
Combined with speed, convenience, and a sense of community, the unique sampling arrangement caused this product to take-off and succeed.
Social Responsibility Sells
Millennials practice giving back to the world by selectively using their purchase power to do their part. Not that every purchase is a socially conscious decision, however if you are doing something that moves the needle forward in social or environmental areas, share it.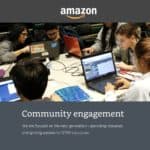 In the Amazon.com example there was no mention of their Corporate Social Responsibility strategy in the sales process. However, they have the bases covered. One click to the Amazon in the community page shows how the organization is creating change on a variety of environmental and social issues.
What millennials want, more than hearing about your good deeds, is the opportunity to participate with their purchase dollar to make a difference.
A 2014 Nielsen study indicated that 'consumers are willing to pay more for products and services provided by companies that are committed to positive social and environmental impact.'
This can be a win-win strategy when you look to make improvements in your supply chain and distribution channels that save you money. If you can improve the lives of others and then promote it to increase sales, more power to the people. Be specific and tell consumers how their purchase makes a difference. 
Rethink traditional uses of sales promotional offers to meet the needs and lifestyle of the millennial culture. Test new strategies. Mix and match sales promotion techniques with social networks and issues.
Connecting with this segment through understanding the need for speed and unique forms of connectivity will get you noticed and make things happen in the world.
[amazon fields="1107535395″ value="thumb" image_size="large" image_align="center"]
[amazon fields="1107535395″ value="button"]