*This post may contain affiliate links. As an Amazon Associate we earn from qualifying purchases.
Companies use promotional items for many reasons for their business:  Branding an event, a leave behind gift at a meeting, community outreach, trade show pre-promotion as well as on-site promotional giveaways, employee recognition, sales incentives, and so much more. When was the last time you encouraged and rewarded a referral? What about getting a prospect to sign up for a newsletter or seminar?
Brand Promotional Item for Target Audience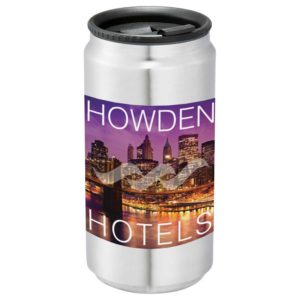 Most every product you use in your daily life is probably available as a promotional item. This makes it a very efficient marketing element.  Because you can choose to brand the promotional item that is relevant to your company's specific target audience.
That's why I am always shocked when a client will request "some throwaway promotional item, you know something cheap" for an upcoming event. And, I typically respond, "Just give me the money and pretend you did something".
Of course, they are shocked by my response.
But if that's all the thought they are going to give to a branded promotional product then they don't need it. Because they could really do more harm than good. What if the product you hand out breaks the first time they try to use it? What does that say about your company's quality?
Is the item giving more of a negative than positive impression? Will it leave a positive impression of the company's image?
Advertising They will Thank You For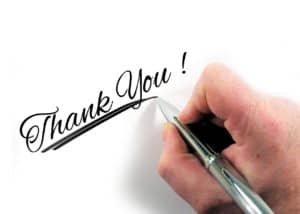 A promotional giveaway is the only advertising you can give to someone that they will say "thank you" for. And if it is a useful, thoughtful, quality promotional item they will keep it and use it time and time again.
The promotional product you give out needs to be seen as reinforcing your corporate identity and increasing your brand visibility.
So when choosing your promotional item think about the quality brand impression you want to leave with your customers and prospects every time you give them something. Because a promotional product leaves a lasting impression and you want it to be a good one.
[amazon fields="B018EXQCSS" value="thumb" image_size="large" image_align="center"]
[amazon fields="B018EXQCSS" value="button"]
Promotional Items Leave a Favorable Impression
In a 2016 study by the Advertising Specialty Institute on promotional products usage, they found that the majority of people that receive a promotional item have a favorable impression of the company. And that's why we refuse to do a "throw away" promotional item!
The study also recognizes the uniqueness of a promotional product in that you are actually receiving a physical item that you can touch, feel and use. That sensory aspect far exceeds the impact of most online ads or TV commercials. That's why the recall rate is so high. According to the ASI study, 85% of consumers remembered advertisers who gave them a shirt or hat.
Every company should have some tangible way of saying thank you to their clients and prospects. You want to thank them for taking the time to see you and use your services. We never go to a client empty handed. Granted it's our business, but I believe in the power of having my company name on their desk every day.
Promotional Items Keep you Top of Mind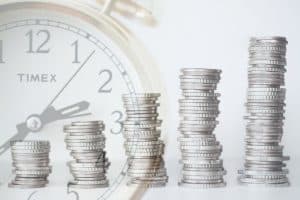 Out of sight out of mind isn't an old adage for no reason! I have people call me years after they received an item from us. And they tell me, I saw your name on the notebook and said, "I need to call them". Or a colleague may see a promotional item on the desk and inquire about it. And then realize that they need your services.
Those are real examples of why promotional products are an effective use of your marketing budget. Time and time again, the studies show that people keep the items they receive for months at a time. And once they do decide to get rid of the item they usually give it to someone else. Talk about your ROI (return on investment) continuing over time.
And not just that, most consumers like to receive a promotional product with your advertising message. Again, that advertising they say thank you for. People love getting something for Free.
[amazon fields="B01GNWF7Y2″ value="thumb" image_size="large" image_align="center"]
[amazon fields="B01GNWF7Y2″ value="button"]
People Love Free Stuff
I just heard an advertisement on the radio for Pepsi. The basic message was, buy Pepsi and get FREE stuff. I don't know the specifics but my impression was you either gain points or there is something on the cans that allows you to redeem for Free Pepsi branded promotional items.
They are not being subtle about it at all. And the best part for Pepsi is that if you get their Free Stuff you will be advertising Pepsi by wearing and using their Free Promotional Product Stuff. That increases their reach of the free stuff far beyond just those that heard the commercial and responded.
It's just another example of how promotional giveaways should be an integral part of any marketing campaign.
We work with all types of companies and of course we always recommend that promotional giveaways be included as part of the overall marketing strategy.
Promotional Giveaways Integral to Trade Show Success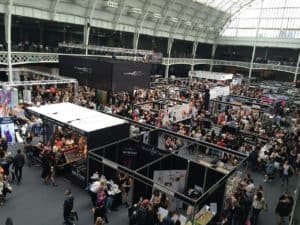 Seriously, if you have ever attended a trade show or a community event that allows company information booths you know you need to have a great promotional giveaway.
How many times have you seen something at a trade show booth that caught your eye? Made you stop at the booth? I have many times. It can make the investment you spent on the booth and personnel worthwhile.
Again, it increases your return on your overall trade show marketing investment. If your promotional giveaway can make people even hesitate as they walk by it gives your sales team an opportunity to engage them. Isn't that why you are there?
Promotional Items Increase Booth Traffic
And sending a pre-show mailer with an invitation for an exciting gift can also increase your trade show traffic. I've actually read a recent study that said having a good promotional giveaway increased traffic 176% over a booth without one.
And even if the attendee doesn't spend a lot of time at your booth, your promotional giveaway still has an effect. A study conducted by Georgia Southern University on trade shows found that almost 72% of attendees that received a promotional product at the show could recall the name of the company. And, of those, 76% that remembered receiving a product had a favorable attitude toward that company.
Once again it proves the positive impact that a promotional item can have on a brand.
Consider you are one of several companies sponsoring a community event. Everyone has a branded promotional item to give to the attendees but you. What does that say about you as a company? Were you just cheap?
Don't be Forgotten
Or think about what it doesn't do. Those that attended the event may not even remember you were one of the sponsors. Nor will anyone else that sees the other items the next day at their office (because you didn't give anything). It is a missed opportunity to extend the reach of your event sponsorship exposure.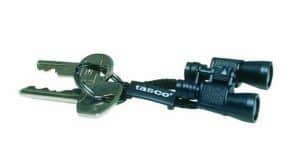 Another way to gain increased brand awareness is with a completely custom promotional item. I personally love coming up with designs that make a client's brand stand out.
We've created different types of custom promotional products. We've created everything from a flying teacup for Virgin Atlantic Airways to mini-binocular key tags for Tasco to U shaped stress relievers for the University of Miami to crown & anchor logo shaped USB's for Royal Caribbean Cruise Line and more.
[amazon fields="B01J3NO0UK" value="thumb" image_size="large" image_align="center"]
[amazon fields="B01J3NO0UK" value="button"]
Custom Promotional Items are Memorable
These were all used to make the brands more memorable for a wide variety of corporate announcements, trade shows and community events.
A custom promotional product can also be designed to commemorate an event or special anniversary. We've created 50-year anniversary frames, numbered medallions, logoed shaped awards to name a few.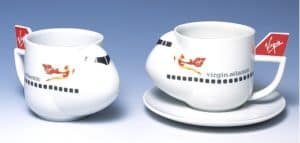 One benefit of a custom promotional item is it's specific to your brand and your message. It truly can speak your brand language. For instance, Virgin Atlantic wanted something to give to travel agents that told them who and what they were. They wanted something quirky and you can't get much quirkier than a flying teacup. They wanted something that said British and truly what's more British than tea? And finally, they wanted to make sure they knew they were an airline. The flying teacup fit the bill!
Make a Big Announcement with Custom Impact
We've also created custom promotional items that introduced new product enhancements or services.
One particular example is an announcement we created for Norwegian Cruise Line for the introduction of the Norwegian Pearl ship. She was the first ship at sea to have a bowling alley. The cruise line wanted to alert the travel media about this great innovation. They asked us to marry pearl with bowling. Wow.
And we did. We created a white chocolate oyster shell with Norwegian Pearl in dark chocolate script across the top. When opened, inside were chocolate truffles in the shape of a bowling ball and bowling pin.
It was nestled in a cooler box and mailed to the media. Norwegian Cruise Line received calls from the media within minutes of the packages being delivered. It was unique and memorable and spoke to the innovation of the brand.
As you can see, the effectiveness of promotional products are part of a company's marketing programs is limitless. Don't let the opportunities pass you by.