*This post may contain affiliate links. As an Amazon Associate we earn from qualifying purchases.
At the end of every year during the holiday season most of the big "technology" companies come out with new gadgets to entice everyone to get the newest, greatest "gadget" for their holiday gifts. Well, when you look at promotional products over the last few years many of these same products are available for you to give to you clients. And with a great twist you can customize them with your company logo and message.
One of the benefits of giving a tech gadget to clients and prospects is that they will most likely use it. And each time they do they will see you logo. That's one of the reasons we recommend that you ensure you have a quality product. The last thing you want is to go "inexpensive" and have the item not work or break quickly. You want to leave your clients and prospects with the perception that you are a forward thinking, quality company.
Take a look at just a few of the cool gadget promotional gifts for 2015:
Fully customizable, foldable, self-powered speakers that can be used with any audio device with a headphone jack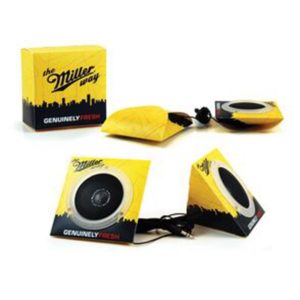 What about compact and power bank in one! Stay connected and stay looking good with the built-in mirror!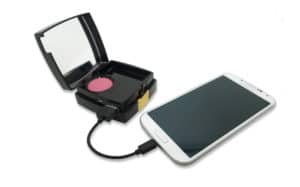 Custom, digitally printed over ear headphones. Full stereo sound with outside noise reduction technology
And what about your very own fully customized Bluetooth Speaker?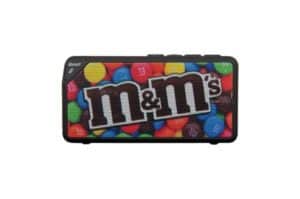 Another fun wireless speaker that features a rubberized, water-resistant casing with suction cup
With all the touchscreen technology, stylus pens are now an accessory that's a big hit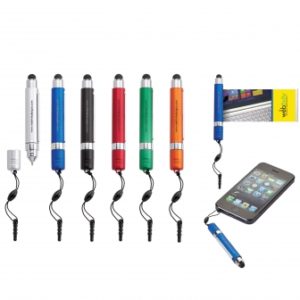 And although they aren't new a USB can still be a very cool gadget when you custom design it!
And what a great way to always have your logo visible with custom design earbuds. Virtually any  shape can be molded