*This post may contain affiliate links. As an Amazon Associate we earn from qualifying purchases.
Confusion About New Chip Cards
Clarifying credit card chip and Radio Frequency ID cards for marketers and consumers is a top search item. The confusion is that chip cards have been around for 20 years. Why the big push now to get everyone to convert to the new chip credit cards?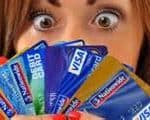 The popular credit card technology, introduced years ago, embedded Radio Frequency chips into credit and debit cards. These cards enabled consumers to wave their card at a reader to make a payment.
The new Credit Card Chips, also known as EMV cards, do not use radio waves to make a purchase. Instead the EMV chip creates a transaction code that cannot be reused, reducing fraud.
EMV cards do not send out radio waves at all. However, a card could contain both EMV technologies, for secure payments, and RFID technology for marketing purposes. Still confused, here's the info you need to know.
What Are EMV Chip Cards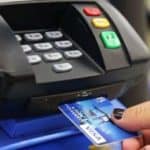 The EMV initials stand for Europay, MasterCard, Visa. These three organizations originally created the standards for credit cards that are more secure by storing data on integrated circuits (IC) that must be physically inserted into a reader.
Also know as Smart cards, IC cards and chip cards, these cards create a unique transaction code for each purchase. Now you know why it takes a little more time when you insert your chip card into a reader. Originally all US retailers and card issuers were to have the technology installed and delivered by October 2015. While many have met the deadline, to date 80% of retailers have actually installed the technology.
What Happened To RFID Cards
Early adoptions of RFID technology were Visa Pay Wave, MasterCard Pay Pass, American ExpressPay and Discover Zip. The potential problem with RFID is that someone with a handheld reader could essentially steal your information by standing in close proximity to your wallet.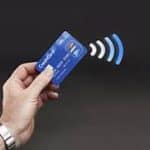 Another problem was that many retailers did not have the machines to process the radio waves emitted from the cards.
Personally I destroyed most of the RFID cards I received from my credit card issuer because of the perceived security issues. However, I did use a gas card for awhile, because it gave me a touchless payment device, that also tracked my purchases and provided loyalty rewards. I locked the pass in my glove compartment thinking it would be far away from a reader holding thief.
The New Era Of Smart Cards
The RDIF market in 2015 was worth $10.1 billion. The technology is used in key fobs, product labels, Point-of-Sale displays, loyalty cards, highway tolls, SmartPhones and many other applications. Even pets have been injected with a RFID chip.
Despite the early security issues, the technology has proven to be the best way to efficiently track products, purchases,  customers, employees and inventory.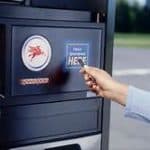 Marketing applications are growing exponentially. Exxon Mobile have continually upgraded their Speedpass swipe technology so that credit card numbers or other personal information is not stored on the Speedpass device. The information is protected form roaming thieves with readers. There are promotional benefits attached to the Speedpass device. Users pay a reduced price for gas, and they earn Plenti Points. Plenti points is program available at multiple retailers, including Macy's, AT&T and Exxon/Mobile and points can be redeemed across all participating retailers.
This concept can also be applied to loyalty programs that combine a EMV chip card along with a RFID tracing option.
Boosting Sales Promotions Results With RFID
The next generation of RFID consumer promotional programs will have the ability to recognize, reward, interact and treat customers in ways unique to them to deliver offers and maintain loyalty.
The obstacle is consumer acceptance. Having the ability to track a customer through a store, record their purchases, and recommend purchases or deliver promotional offers in real time is kind of creepy to some people.
As we potentially move to this as the norm, some programs have begun teaming up with customers as partners in the tracking process.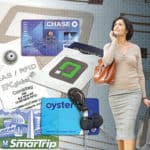 In test situations, shopping carts are being installed with RFID tags and touchscreen displays.  Here, product labels contain RFID readers to track purchases. This has been used to recommend similar products or for consumers to download shopping lists and track purchases against their list.
Budweiser installed RFID readers into cups as a test in Brazil. When you clink your cup with another patron at a bar, or at an event, you immediately become Facebook friends. To sync the cups users had to scan a QR code from the bottom of the cup with their Facebook account from their Smartphone. A little technically complicated, but you can see how the interaction can be used to connect people with a brand, promotional offers and each other.
Rethinking Every Touchpoint
Imagine a world where consumers embraced RFID technology. The amount of real-time data can create competitive differentiation, enable marketers to provide faster service, and create personalized offers and experiences.
Many marketers are inserting RFID chips in clothing for in-store inventory control and to reduce theft. These chips are being used to connect consumers with the brand through syncing the product with a Smartphone app to receive advertisements, promotional offers and helpful advice.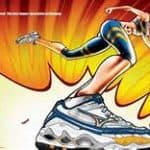 ASICS used RFID to inspire Marathon runners by providing RFID tags for runners to lace into their shoes to track times and to show per-loaded videos of the runners families cheering them on as the past the mid-way screen. Now manufactures are embedding RFID into running shoes to interact with customers.  In time activity tracking can help the runner advance, and the manufactured to track usage.
The Future of Smart Chips
Today EMV chip cards are the norm and, for now, the most secure way to make a retail purchase. However, innovations such as Apple Pay, Android Pay and others mobile payments are positioned to become the payment solution of the not too distant future.
Embracing the technology, and testing new ways to bring customers and their social networks together with your brand, is a rapidly moving reality. Using ever developing RFID technologies and launching new and exciting strategies will be a big part of retail success as consumers embrace the technology and accept the reality of tracking everything they do.