*This post may contain affiliate links. As an Amazon Associate we earn from qualifying purchases.
Building customer loyalty requires that your organization has a culture and a strategy to build and retain loyal customers.  Satisfied customers considered the purchase process as a mere transaction. Loyal customers have a connection with your brand, and they will repeatedly purchase from you.  A customer loyalty culture appreciates the customer at every point of connection. Every facet of your operation and customer interaction process needs to be focused on making the customer believe they are special.
Provide the Services Customers Want
When it comes to making your operation customer friendly, it's wise to simply ask them. I worked for a travel industry organization that handled each transaction in less than three minutes. The bulk of customers were business travelers, that we believed appreciated quick processing. When we surveyed customers we were surprised to hear that business travelers found the three minutes time consuming and leisure customers felt they were being rushed and treated rudely. As we moved from a transaction system to a loyalty culture we changed everything.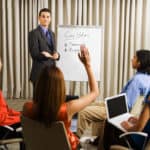 Employees went through an intensive training program, the layout of our retail space was changed to accommodate customer wants and needs, and our computer systems were enhanced to provide additional information and services. Before we ever launched a formalized loyalty product we stepped back to change our service delivery.  A process was created for business customers to bypass the three minute interaction altogether and employees spent more time with other customers to individualize their experience, which often included increased sales and profits.
Identify the Reward Customers Want
The objective is for customers to be engaged with your brand and be treated as a VIP. Ultimately you want them to become your biggest fans, promoting your business to others in their network and expanding your customer base.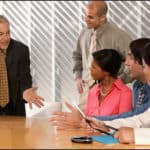 Take the time to ask customers what they want out of a loyalty rewards program. It may be free product, discount coupons, first to know about a sale or new product launch.  You may be surprised by the response. The travel company I worked with found out that customers wanted an expedited VIP process and that became the initial focus of our loyalty program. Overtime the program changed as customer needs and technology changed.  Adding a social media aspect to your program gives you an increased opportunity to interact with customers. Virtual rewards add an online dimension. It provides the opportunity to get feedback and  organically expand your band message thorough your customer's social networks. Providing virtual rewards for likes, completing surveys or participating in a game that enhances your brand image is referred to as gamafication; 'an online marketing technique to encourage engagement with a product or service'.
Align Loyalty Strategy With Organizational Growth
While you are creating a mechanism to communicate with your customers, take the opportunity to collect purchase data on customers and to ask for customer feedback.  In setting up your loyalty tracking system you can ask the customer to identify themselves using a membership number (similar to airline frequent flyer programs), you can issue a special credit card or have them access a special website.  Some sophisticated companies track purchase patters and establish loyalty segments without the customer even knowing. Offers and communications are customized to their customers anticipated needs and rewards are in the form of incentives or discounts, which are designed to increase per customer satisfaction and corporate profits.
Steps to Success
There are many steps to establishing a loyalty process, and it requires that you put yourself in the customer's shoes to improve every point of connection.
Chunking the process down into stages by thoroughly looking at your service delivery process, and continually gathering data and customer feedback makes every step of the process an opportunity to improve the top and bottom lines of your organization.    When your people, processes and strategy are focused on the value of each customer, it will make a significant difference to the growth of your business.